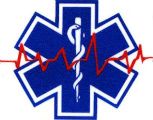 Welcome to the Stars Hollow Gazette's Health and Fitness News weekly diary. It will publish on Saturday afternoon and be open for discussion about health related issues including diet, exercise, health and health care issues, as well as, tips on what you can do when there is a medical emergency. Also an opportunity to share and exchange your favorite healthy recipes.
Questions are encouraged and I will answer to the best of my ability. If I can't, I will try to steer you in the right direction. Naturally, I cannot give individual medical advice for personal health issues. I can give you information about medical conditions and the current treatments available.
You can now find past Health and Fitness News diaries here.
Follow us on Twitter @StarsHollowGzt
What To Cook This Weekend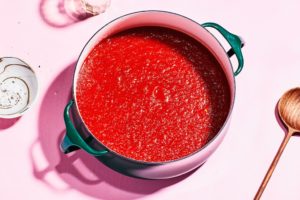 Sunday Stash Marinara Sauce
This simple, flavorful tomato sauce is a weeknight savior. Make a big batch and stash it in the freezer. Add to pastas, braises, soups, and stews in the weeks to come.
Salmon Roasted in Parchment Paper
This classic technique gets a modern punch of flavor from briny olives and capers, sweet raisins, a splash of rum, and a squeeze of bright lime juice.
Cacio e Pepe Chips
This genius potato chip recipe is a great example of our obsession with the combination of Pecorino and black pepper—and it goes so well with cocktails.
Blistered Green Beans With Tomato-Almond Pesto
This sauce, inspired by Spanish romesco, uses cherry tomatoes and coats just-starting-to-char green beans.
Gooey Brown Butter Blondies with Pecans
The ribbon of brown butter plays a raw cookie dough role in the center of these pecan blondies.
Health and Fitness News
Miserable Flu Season Is Breaking Records
Women Fare Worse Than Men After a Stroke
Head Injuries Hit 1 in 14 Kids, CDC Reports
More Norovirus Infections at Olympics in S. Korea
Mental Illnesses Share Genetic Similarities
How should you sleep if you have lower back pain?
Cancer-Causing HPV Can Hide in the Throat
Attitude About Aging May Affect Odds for Dementia
Heart Meds Not to Blame for Impotence, Study Says
Crash Diets Might Derail Your Heart Health