Welcome to The Breakfast Club! We're a disorganized group of rebel lefties who hang out and chat if and when we're not too hungover we've been bailed out we're not too exhausted from last night's (CENSORED) the caffeine kicks in. Join us every weekday morning at 9am (ET) and weekend morning at 10:00am (ET) (or whenever we get around to it) to talk about current news and our boring lives and to make fun of LaEscapee! If we are ever running late, it's PhilJD's fault.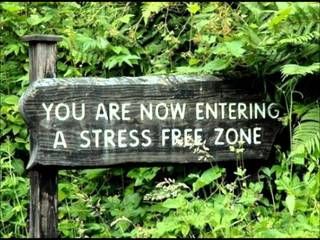 This Day in History
President Abraham Lincoln and naturalist Charles Darwin born; The U.S. Senate acquits President Bill Clinton in his impeachment trial; Founding of the NAACP; Cartoonist Charles Schulz dies.
Breakfast Tunes
Something to Think about over
Coffee

Prozac
No man has a good enough memory to be a successful liar.
Breakfast News
Blackout hits northern Puerto Rico following fire, explosion
States look to lower drug costs, consider Canadian imports
Attorney general suit: Weinstein Co. failed to protect women
Oroville crisis drives harder look at aging US dams
Shore towns use sand dredged from inlets to widen beaches
Pygmy sperm whale dies after washing ashore in Florida
Russian airliner crashes moments after takeoff, killing 71
At last minute, Russia scrubs cargo launch to space station
Turkey slams Cyprus for gas search, blocks rig with warships
Rio kicks off Carnival parade with anti-establishment tone
Breakfast Blogs
It's Not Just These Cops. It's Not Just Baltimore. Charles Pierce, Esquire Politics
On the Grassley-Feinstein Dispute emptywheel aka Marcy Wheeler, emptywheel
They're coming for Ryan digby aka Heather Digby Parton, Hullabaloo
Genocide tristero, Hullabaloo
One nation, under Inc. Tom Sullivan, Hullabaloo
How can Republicans stop losing seats in special elections? DJW, Lawyers, Guns and Money
Recreating the Jim Crow Electorate in Arkansas Erik Loomis, Lawyers, Guns and Money
Both Siderism Uber Alles driftglass, at his blog
THE TRUMP ADMINISTRATION IS BETA-TESTING DACA DEPORTATIONS, AND THE TESTS ARE A HUGE SUCCESS Steve M., No More Mister Nice Blog