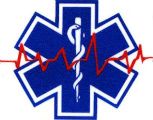 Welcome to the Stars Hollow Gazette's Health and Fitness News weekly diary. It will publish on Saturday afternoon and be open for discussion about health related issues including diet, exercise, health and health care issues, as well as, tips on what you can do when there is a medical emergency. Also an opportunity to share and exchange your favorite healthy recipes.
Questions are encouraged and I will answer to the best of my ability. If I can't, I will try to steer you in the right direction. Naturally, I cannot give individual medical advice for personal health issues. I can give you information about medical conditions and the current treatments available.
You can now find past Health and Fitness News diaries here.
Follow us on Twitter @StarsHollowGzt
What To Cook This Weekend
Roasted Chicken Thighs with White Beans, Lemon, and Capers
A perfect Sunday (or, in the case of this weekend, Monday) night dinner: fast, easy, and just nourishing enough to give you the energy to go to work in the morning.
3-Ingredient Brown-Butter Shortbread
An easy cookie with a lot of crunch. It begs to be eaten alongside your leftover Valentine's Day stash.
Chile-Marinated Pork with Brussels Sprouts
Give pork tenderloin a kick with a chile-ginger marinade and toss roasted Brussels sprouts in a savory fish-sauce vinaigrette for an easy dinner with tons of flavor.
Wild Mushroom and Parsnip Ragout with Cheesy Polenta
This hearty vegetarian ragout—served on a bed of creamy polenta—gets a boost of rich flavor from umami-packed tomato and miso pastes.
Mango-Chutney Chicken with Roasted Vegetables
The whole family gets what they want with this easy, customizable sheet-pan dinner.
Our Favorite Cinnamon Rolls
Assemble these cinnamon rolls the night before for a breakfast that's ready in minutes and smells like heaven.
Health and Fitness News
Flu Season Shows First Signs of Slowing
Pets Good Medicine for Those Battling Mental Ills
Kids With Sickle Cell Are Missing Out On Meds
FDA Warning: Euthanasia Drug Found in Wet Dog Food
Obesity May Give Men With Melanoma a Survival Advantage
Drug Might Be Safer For Dementia Psychosis
Routine Ovarian Cancer Screenings Aren't Helping
Widely Used COPD Meds Tied to Higher Fracture Risk
Kidney Stones on the Rise Among Women
Unsafe Water Found in Faucets Across the U.S.
Baby Suffocation Deaths From Co-Sleeping Rise