Welcome to The Breakfast Club! We're a disorganized group of rebel lefties who hang out and chat if and when we're not too hungover we've been bailed out we're not too exhausted from last night's (CENSORED) the caffeine kicks in. Join us every weekday morning at 9am (ET) and weekend morning at 10:00am (ET) (or whenever we get around to it) to talk about current news and our boring lives and to make fun of LaEscapee! If we are ever running late, it's PhilJD's fault.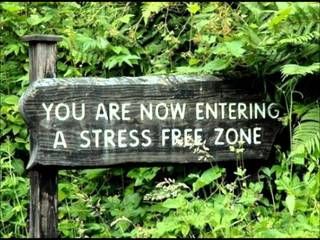 This Day in History
Iconic photo captured in Iwo Jima; Persian Gulf War begins in Kuwait; Scottish scientists clone first mammal; Stan Laurel dies; Carlos Santana wins 8 Grammy awards.
Breakfast Tunes
Something to Think about over
Coffee

Prozac
Education must not simply teach work – it must teach Life.
Breakfast News
GOP congressmen challenge new Pennsylvania district map
Sheriff: School officer never went inside to confront gunman
Grand jury indicts Missouri governor who admitted affair
Kansas lawmakers cancel debate on NRA-backed gun safety bill
Alabama Senate votes to allow execution by nitrogen gas
Supreme Court delays Alabama execution
First National Bank to halt production of NRA credit card
Yellowstone bison again escape holding pen, but most return
Russian indicted by US seen as doing favors for Putin
World leaders urge Syria cease-fire as fighting escalates
Venezuelan pastor fills presidential void left by opposition
AP Interview: Qatari envoy calls for emergency aid to Gaza
Top Greek court backs key bailout-linked development project
Turkey says won't allow 'one-sided' gas search off Cyprus
Seychelles swaps debt for groundbreaking marine protection
Breakfast Blogs
Desperation Is Settling in for Pennsylvania Republicans Charles Pierce, Esquire Politics
So — What's New, Rick? Paul? Fresh Indictments Today on Bank, Tax Fraud Rayne, emptywheel
Fake News Can Kill
Echidne, at her blog
http://digbysblog.blogspot.com/2018/02/the-resistance-isnt-just-marches-and.html digby aka Heather Digby Parton, Hullabaloo
A pit bull in every classroom Tom Sullivan, Hullabaloo
The Student Teachers Dahlia Lithweick, Slate
Guns and capitalism Paul Campos, Lawyers, Guns and Money
Violence, Slavery, and the Human Experience Erik Loomis, Lawyers, Guns and Money
You Have The Right To Remain Silent driftglass, at his blog
ON BACKGROUND CHECKS, THE NRA PRETENDS TO BE OUR FRIEND Steve M., No More Mister Nice Blog
The Death Of Net Neutrality Will Be Official In April (Cue The Lawsuits) Karl Bode, Techdirt