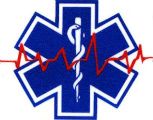 Welcome to the Stars Hollow Gazette's Health and Fitness News weekly diary. It will publish on Saturday afternoon and be open for discussion about health related issues including diet, exercise, health and health care issues, as well as, tips on what you can do when there is a medical emergency. Also an opportunity to share and exchange your favorite healthy recipes.
Questions are encouraged and I will answer to the best of my ability. If I can't, I will try to steer you in the right direction. Naturally, I cannot give individual medical advice for personal health issues. I can give you information about medical conditions and the current treatments available.
You can now find past Health and Fitness News diaries here.
Follow us on Twitter @StarsHollowGzt
Sunday night is the big movie awards night, the Oscars. This year the festivities start at 1 PM ET on ABC. The Red Carpet parade begins at 5:30 PM ET culminating with the big event at 8 PM ET. I will be ensconced in my usual spot on the couch with a large bowl of buttery popcorn and a pitcher of Martinis with several olives. But what to eat besides popcorn? Here are some ideas starting with a luscious desert you can make tonight.
Almond-Crust Raspberry Cheesecake
A quick raspberry sauce adds pastry-shop polish to this cheesecake. Want extra to serve alongside the dessert? Double the ingredient amounts and reserve half the sauce. Bonus: You''ll get more of the berries'' anti-inflammatory benefits.
One-Skillet Hot Sausage and Cabbage Stir-Fry with Chives
Sauté hot Italian sausage meat with ginger and garlic, mix with veg, and dinner's a wrap!
Bitter Greens Salad with Melted Cheese
Baking a salad might make you nervous, but a quick moment in the oven will only wilt the greens slightly and yet melt the cheese so that it cloaks the greens nicely.
XO sauce can be used as an all-purpose condiment. It's great over rice, steamed or roasted veggies, or roast chicken.
Pasta Carbonara with Cabbage and Mushrooms
Everything you love about pasta carbonara, but with a little less pasta and a lot more vegetables.
Gramma Pandolfi's Pasta Sauce with Meatballs
When only the most supreme of comfort foods will do, there's pasta with meat sauce.
You can find more recipes like these at Epicrious.

Health and Fitness News
Could vitamin D lower cardiovascular death risk?
How do our brains tell us we are thirsty?
Diabetes: Study proposes five types, not two
Inflammatory bowel disease may raise heart attack risk
Existing arthritis drug might help fight diabetes
Now too much standing is bad for us, says study
Heart failure: Flu shot may slash death risk
Could eating more fish lower MS risk?
Diesel exhaust may raise risk of neurological disease
What does reactive airway disease mean?