Welcome to The Breakfast Club! We're a disorganized group of rebel lefties who hang out and chat if and when we're not too hungover we've been bailed out we're not too exhausted from last night's (CENSORED) the caffeine kicks in. Join us every weekday morning at 9am (ET) and weekend morning at 10:00am (ET) (or whenever we get around to it) to talk about current news and our boring lives and to make fun of LaEscapee! If we are ever running late, it's PhilJD's fault.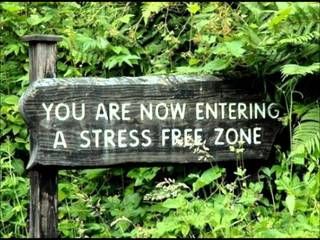 This Day in History
Pope John Paul II Dies at 84; President Woodrow Wilson asks Congress to declare war on Germany; Juan Ponce de Leon lands in Florida; Falkland Islands seized from Britain; Hans Christian Andersen Born.
Breakfast Tunes
Something to Think about over
Coffee

Prozac
The truth is on the march and nothing will stop it.
Breakfast News
Data breach hits Saks Fifth Avenue, Lord & Taylor stores
States protect their carnival ride inspectors from lawsuits
Some see bitter Wisconsin race as next midterm barometer
Teens begin Mississippi-to-Memphis march in honor of King
China raises tariffs on US pork, fruit in trade dispute
China space lab mostly burns up on re-entry in south Pacific
Russia asks chemical weapons agency for answers in spy case
Breakfast Blogs
Today's Reverse-Pulitzer Goes to This Trash Avalanche from Politico Charles Pierce, Esquire Politics
Did Ecuador Gag Julian Assange for Interference in Spain AND the US? emptywheel aka Marcy Wheeler, emptywheel
Parkland and the Twittered Revolt Rayne, emptywheel
The grifter at the EPA continues to amaze digby aka Heather Digby Parton, Hullabaloo
Occupy the high ground Tom Sulivan, Hullabaloo
Inside This Ex-Texas Congressman's Absolutely Bonkers Federal Fraud Trial Allegra Kirkland, Talking Points Memo
This Chilling Video Shows How Local TV Stations Across America Are Parroting Pro-Trump Propaganda Bryan Schatz, Mother Jones
THE SILENCING OF PEOPLE WHO HAVEN'T BEEN SILENCED Steve M., No More Mister Nice Blog