Welcome to The Breakfast Club! We're a disorganized group of rebel lefties who hang out and chat if and when we're not too hungover we've been bailed out we're not too exhausted from last night's (CENSORED) the caffeine kicks in. Join us every weekday morning at 9am (ET) and weekend morning at 10:30am (ET) to talk about current news and our boring lives and to make fun of LaEscapee! If we are ever running late, it's PhilJD's fault.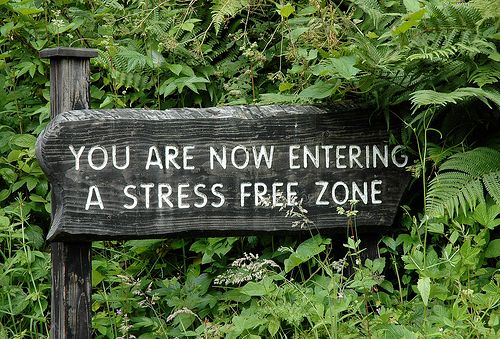 AP's Today in History for April 8th
Pope John Paul II's funeral held at the Vatican; Artist Pablo Picasso and teen AIDS patient Ryan White die; Hank Aaron becomes baseball's career home run king; Nirvana frontman Kurt Cobain found dead.
Something to think about, Breakfast News & Blogs below

Richest 1% on target to own two-thirds of all wealth by 2030
Michael Savage, The Guardian
The world's richest 1% are on course to control as much as two-thirds of the world's wealth by 2030, according to a shocking analysis that has lead to a cross-party call for action.

World leaders are being warned that the continued accumulation of wealth at the top will fuel growing distrust and anger over the coming decade unless action is taken to restore the balance.

An alarming projection produced by the House of Commons library suggests that if trends seen since the 2008 financial crash were to continue, then the top 1% will hold 64% of the world's wealth by 2030. Even taking the financial crash into account, and measuring their assets over a longer period, they would still hold more than half of all wealth.

…

More and more companies have monopoly power over workers' wages. That's killing the economy.
Suresh Naidu, Eric Posner, and Glen Weyl, Vox
Our current economic expansion has lasted almost nine years, yet wages have hardly budged, especially for less skilled workers. Inflation-adjusted wages for the average worker have risen only by 3 percent since the 1970s — and have actually declined for the bottom fifth.

For a long time, the conventional wisdom was that wage growth had slowed because of rising competition from low-paid workers in foreign countries (globalization), as well as the replacement of workers with machinery, including robots (automation). But in recent years, economists have discovered another source: the growth of the labor market power of employers — namely, their power to dictate, and hence suppress, wages.

This new wisdom has displaced a longstanding assumption among economists that labor markets are competitive. In a competitive labor market, employers must vie for workers; they try to lure workers from other firms by offering them more generous compensation. As employers bid for workers, wages and benefits rise. An employer gains by hiring a worker whenever the worker's wage is less than the revenue the worker will generate for the employer; for this reason, the process of competition among employers for workers ought to result in workers receiving a substantial portion of the output they contribute to.

…

Amid Massive Teacher Revolt Over Starving Schools, Kentucky GOP Passes 'Huge Tax Cut for the 1%'
Jessica Corbett, Common Dreams
After Kentucky's GOP-controlled legislature passed a bill last week to slash teachers' retirement benefits—a proposal that has provoked a series of massive protests—lawmakers approved legislation that would cut taxes for the state's wealthiest residents while hiking taxes for the remaining 95 percent, moves that critics say clearly demonstrate the misplaced priorities of the Republican Party.
…
Although both bills still need a signature from Republican Gov. Matt Bevin, he seemed to signal his support for the pension bill on Twitter, and while he has expressed concerns about the tax measure, the legislature could override a veto. If the tax plan takes effect, experts warn that the states' poorest residents will be hardest hit.

"The whole plan is a big tax shift from the wealthy and corporations to the middle class and poor," Jason Bailey, executive director of the Kentucky Center for Economic Policy (KCEP), told the Lexington Herald-Leader. Bailey highlighted analysis from the Institute for Taxation and Economic Policy (ITEP) that found those in the state's top one percent will save, on average, more than $7,000.

…

Subprime new-car buyers suddenly go missing from U.S. showrooms
John Lippert and Jamie Butters Bloomberg News
…Rising interest rates and new-vehicle prices are squeezing shoppers with shaky credit and tight budgets out of the market. In the first two months of this year, sales were flat among the highest-rated borrowers, while deliveries to those with subprime scores slumped 9 percent, according to J.D. Power. The researcher's data highlights what is happening beneath the surface of a U.S. auto market in its second year of decline after a historic run of gains. Analysts believe automakers likely will report sales in March slowed to the most sluggish pace since Hurricane Harvey ravaged dealerships across the Texas Gulf Coast in August.

"There's not a bubble of subprime. But as interest rates rise, it's going to affect" those customers first, said Dan Mohnke, senior vice president of U.S. sales for Nissan Motor Co.

When the recession hit a decade ago, many Americans who had been affluent enough to buy new vehicles suffered investment and job losses that hurt their credit scores. During the recovery, lenders took chances on consumers with lower FICO scores, partly on the notion that borrowers prioritize car payments ahead of other expenses. Several financial companies started to tighten their standards more than a year ago.

"Subprime losses increased maybe to pre-recession levels a year or so ago," said David Goff, vice president of marketing for Westlake Financial Services in Los Angeles. "That caused you to require a little bit more from the subprime customer. And those people, instead of buying a new car, are switching over to a used car."

…
Something to think about over
coffee

prozac

Cookies that made day care staff feel high were drug-free
BANGOR, Maine (AP) — Officials say cookies dropped off at a Maine day care center that staff members complained made them feel high contained no illicit substances.

About a dozen staff members at Watch Me Shine day care in Bangor reported feeling intoxicated Feb. 14 after they ate Valentine's Day cookies dropped off by a parent. The Bangor Daily News reports police seized the remaining cookies for testing.

Sgt. Wade Betters said Monday that none of the cookies tested positive for controlled substances.

Police don't know what caused the staff to feel funny and say no charges are pending. The day care now prohibits outside food for children and staff, and no children ate the cookies.