Welcome to The Breakfast Club! We're a disorganized group of rebel lefties who hang out and chat if and when we're not too hungover we've been bailed out we're not too exhausted from last night's (CENSORED) the caffeine kicks in. Join us every weekday morning at 9am (ET) and weekend morning at 10:00am (ET) (or whenever we get around to it) to talk about current news and our boring lives and to make fun of LaEscapee! If we are ever running late, it's PhilJD's fault.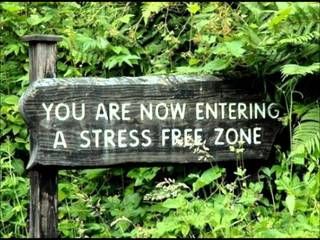 This Day in History
Writer Mark Twain dies; Britain's Queen Elizabeth II born; German flying ace Manfred 'The Red Baron' Rictoften killed in action during World War I; The musical 'Annie' opens on Broadway.
Breakfast Tunes
Something to Think about over
Coffee

Prozac
Tell me, what is it you plan to do with your one wild and precious life?
Breakfast News
Judge won't order Flint bottled water program to resume
In new walkouts, students look to turn outrage to action
Wells Fargo fined $1B for mortgage, auto lending abuses
Missouri Gov. Eric Greitens charged over charity donor list
FAA orders more engine inspections after Southwest accident
CDC expands warning in E. coli outbreak from Arizona lettuce
Baltimore mayor signs bill banning plastic foam containers
Science Says: Amount of straws, plastic pollution is huge
Russia: US did not violate red lines during Syria strikes
North Korea says it has suspended nuclear, missile testing
The Latest: Japan's Abe cautious about North Korea
First clues emerge about Cuba's future under new president
Islamic State group to give up last pocket in Syrian capital
Breakfast Blogs
Brave Conservative Writers Are Punished By The New York Times, Which Gives Them Columns Charles Pierce, Esquire Politics
On the Comey Memos emptywheel aka Marcy Wheeler, emptywheel
Welcome to the rabbit hole digby aka Heather Digby Parton, Hullabaloo
Still worried about the future Tom Sullivan, Hullabaloo
How to Ensure New Congressional War Authorization Is Not a Blank Check Tess Bridgeman, Just Security
The confidence man Paul Campos, Lawyers, Guns and Money
SESTA-FOSTA Is Atrocious Legislation That Will Kill People Scott Lemieux, Lawyers, Guns and Money
A Big Tent Democratic Party is Probably Not a Major Problem Erik Loomis, Lawyers, Guns and Money
The Return of America's Sad Clown of Centrism driftglass, at his blog
IT'S LIKE A PONZI SCHEME, BUT WITH PHONY SCANDALS INSTEAD OF FUNNY MONEY Steve M., No More Mister Nice Blog
Texas Revenge Porn Laws Loses Battle With First Amendment Tim Cushing, Techdirt