Welcome to The Breakfast Club! We're a disorganized group of rebel lefties who hang out and chat if and when we're not too hungover we've been bailed out we're not too exhausted from last night's (CENSORED) the caffeine kicks in. Join us every weekday morning at 9am (ET) and weekend morning at 10:00am (ET) (or whenever we get around to it) to talk about current news and our boring lives and to make fun of LaEscapee! If we are ever running late, it's PhilJD's fault.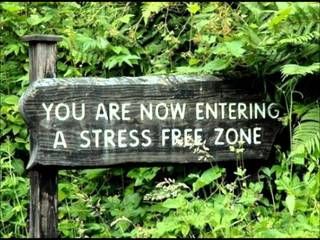 This Day in History
Nazi Germany's capital Berlin falls in World War II; Artist Leonardo da Vinci dies; Civil War Gen. 'Stonewall' Jackson killed; Nelson Mandela claims victory in South Africa vote; Singer Bing Crosby born.
Breakfast Tunes
Something to Think about over
Coffee

Prozac
Instant gratification takes too long.
Breakfast News
Arizona teachers vow to end strike if funding plan passes
California sues over plan to scrap car emission standards
Dozens with ties to supremacist gangs arrested in Texas
White man guilty of black man's assault in Charlottesville
Texas sues Trump administration to end 'Dreamers' program
Iconic guitar maker Gibson seeks bankruptcy protection
Facebook to allow users to clear browsing history with new feature
Next steps for caravan will unfold mostly out of public view
Supreme Court: Sotomayor recovering after shoulder surgery
US delays decision on tariffs for EU, prolonging uncertainty
Macron: Cooperation is powerful message as nationalism looms
2 Koreas dismantle propaganda loudspeakers at tense border
Armenia's parliament rejects protest leader as new premier
Workers, activists mark May Day with defiant rallies
Wood frogs' No. 1 option: Hold in pee all winter to survive
Breakfast Blogs
How Can This Possibly Happen? Charles Pierce, Esquire Politics
"Just Obstruction" Is the New "Red Line" emptywheel aka Marcy Wheeler, emptywheel
Short Posts, 5/2/18: Blaming Women, What-People-Say Scandals and The Truthiness of Untruths Echidne, at her blog
Criminal GOPers? Say it ain't so. digby aka Heather Digby Parton, Hullabaloo
LMAO here otherwise I'd be crying thatEeen digby has noticed Grim. He's in trouble again Board of Elections to refer Grimm campaign action to prosecutors but Trump loving SI right wingers love him. I fear for the Republic.
Early voting opens in Georgia Tom Sullivan, Hullabaloo
Our Endangered Health Care Workers Erik Loomis, Lawyers, Guns and Money
That Is One Drained Swamp! Erik Loomis, Lawyers, Guns and Money
Say a prayer for the common foot soldier, spare a thought for his back breaking work Scott Lemieux, Lawyers, Guns and Money
Today In "Both Sides Do It": Mushroom Cloud Guy Bitches About America's Declining Rhetorical Standards driftglass, at his blog
WAS TRUMP ON DRUGS? Steve M., No More Mister Nice Blog
Princeton Project Aims To Secure The Internet Of Broken, Shitty Things Karl Bode, Techdirt