Welcome to The Breakfast Club! We're a disorganized group of rebel lefties who hang out and chat if and when we're not too hungover we've been bailed out we're not too exhausted from last night's (CENSORED) the caffeine kicks in. Join us every weekday morning at 9am (ET) and weekend morning at 10:00am (ET) (or whenever we get around to it) to talk about current news and our boring lives and to make fun of LaEscapee! If we are ever running late, it's PhilJD's fault.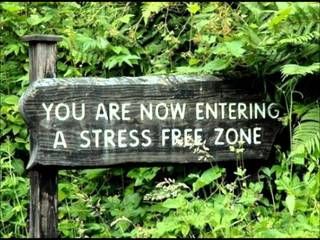 This Day in History
Breakfast Tunes
Something to Think about over
Coffee

Prozac
For a successful technology, reality must take precedence over public relations, for Nature cannot be fooled.

Richard P. Feynman (May 11, 1918 – February 15, 1988)
Breakfast News
APNewsBreak: Calif. National Guard begins border training
California Supreme Court approves ban on attorney-client sex
Maryland gubernatorial candidate, county exec dies at 60
Jury selection begins in trial of Missouri governor
Hawaii volcano could spew boulders the size of refrigerators
Record flooding expected in Montana river
Idaho wildlife officials approve limited grizzly bear hunt
Petal power: Group works to preserve wild Louisiana irises
Chinese court sentences Anbang founder to 18 years for fraud
Iraq's Sunnis wary but hopeful about upcoming election
Trump's move likely to worsen Mideast proxy battles
Aid group: Migrants 'prefer to die' than return to Libya
Europe faces a wave of freed terror convicts. Is it ready?
Mahathir Malaysia's leader again after ruling party booted
At least 44 killed as dam bursts in Kenya, officials say
Breakfast Blogs
This Town Says It's a Church, So It Can Ban Non-Christians Charles P. Pierce, Esquire Politics
Gina Haspel Seems to Admit Knowing Jane Harman Opposed Torture Tape Destruction — Just Not Caring emptywheel aka Marcy Wheeler, emptywheel
Marxian Tools and Conservative Caterpillars Ed Walker, emptywheel
Is Anger An Emotion in Politics? The Answer Is Gendered. Echidne, at her blog
Lower than low digby ala Heather Digby Parton, Hullabaloo
They love that dirty water Tom Sullivan, Hullabaloo
DHS: Not Entitled to Its Own Facts Andrew Boyle, Just Security
Why We Don't Support Gina Haspel for CIA Director: A Response to Benjamin Wittes Stephen Rickard and Elisa Massimino, Lawfare
"Wait! You didn't see that you were being set up on the second win?" Eric Loomis, Lawyers, Guns and Money
Rudy Can Fail, A Continuing Series Paul Campos, Lawyers, Guns and Money
Saving Our Public Schools Erik Loomis, Lawyers, Guns and Money
Mona Charen Knows The Magic Words driftglass, at his blog
JOE LIEBERMAN: STILL A COLOSSAL DICK Steve M., No More Mister Nice Blog
AT&T Continues Fight To Gut FTC Authority Over Broadband Monopolies Karl Bode, Techdirt