Welcome to The Breakfast Club! We're a disorganized group of rebel lefties who hang out and chat if and when we're not too hungover we've been bailed out we're not too exhausted from last night's (CENSORED) the caffeine kicks in. Join us every weekday morning at 9am (ET) and weekend morning at 10:00am (ET) (or whenever we get around to it) to talk about current news and our boring lives and to make fun of LaEscapee! If we are ever running late, it's PhilJD's fault.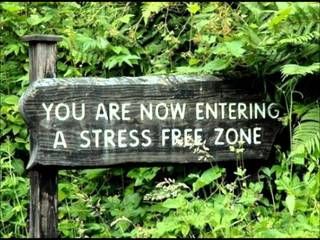 This Day in History
The Soviet Union announces an end to its blockade of Berlin; Body of missing Lindbergh baby is found in a wooded area; Burt Bacharach, Katherine Hepburn and George Carlin are born.
Breakfast Tunes
Something to Think about over
Coffee

Prozac
Just cause you got the monkey off your back doesn't mean the circus has left town.
Breakfast News
Ukraine computer involved in Tennessee elections attack
Oklahoma governor vetoes gun carry bill in defeat for NRA
Jury convicts ex-Assembly leader in public corruption trial
Air Force looking for can of explosives lost in North Dakota
NRA sues Gov. Cuomo over what it calls blacklisting campaign
Judge says Texas isn't complying with voter registration law
Fast-growing fire destroys homes in northern Arizona
As lava oozes, Hawaii officials say rest of island is open
Iran cleric threatens destruction of Israeli cities
Al-Abadi defeated IS. Why won't he sweep Iraq's elections?
Argentines haunted by memories of crisis oppose IMF's help
Ebola vaccines to be shipped to Congo, WHO chief says
Philippine top judge, Duterte's critic, ousted by colleagues
Turkish prosecutors seek arrest of 300 military personnel
Canada divided over oil pipeline from tar sands to Pacific
Breakfast Blogs
Adult-in-the-Room John Kelly Is Also the Face of Hateful Ignorance Charles P. Pierce, Esquire Politics
Gina Haspel Destroyed the Tapes in 2005 to Hide What She Destroyed in 2002 emptywheel aka Marcy Wheeler, emptywheel
Kenneth Starr Was a Witch Hunter. Robert Mueller Is a Prosecutor. Michael Tomasky, The Daily Beast
Friday Night Soother digby aka Heather Digby Parton, Hullabaloo
Engage the fringe but wear gloves Tom Sullivan, Hullabaloo
Crime or Slime: Making Sense of Michael Cohen's Shell Company Barbra McQuade, Just Security
Murc's Law, Sarah Palin's First Amendment Edition Scott Lemieux, Lawyers, Guns and Money
The Red Pill Paul Campos, Lawyers, Guns and Money
Marco Rubio: The Both Siderist Circle is Now Complete driftglass, at his blog
BALLS FOR ME BUT NOT FOR THEE, LIBERALS Steve M., No More Mister Nice Blog
AT&T Cans Exec Over Cohen Payment Kerfuffle, Pretends This Kind Of Influence Peddling Isn't Perfectly Routine Karl Bode, Techdirt