Welcome to The Breakfast Club! We're a disorganized group of rebel lefties who hang out and chat if and when we're not too hungover we've been bailed out we're not too exhausted from last night's (CENSORED) the caffeine kicks in. Join us every weekday morning at 9am (ET) and weekend morning at 10:00am (ET) (or whenever we get around to it) to talk about current news and our boring lives and to make fun of LaEscapee! If we are ever running late, it's PhilJD's fault.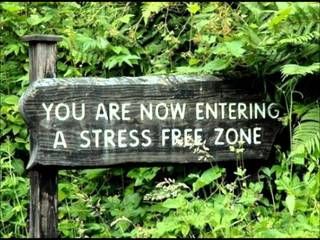 This Day in History
Breakfast Tunes
Something to Think about over
Coffee

Prozac
If a conservative is a liberal who's been mugged, a liberal is a conservative who's been arrested.

Tom Wolfe (March 2, 1931 – May 14, 2018)
Breakfast News
Nation's most restrictive abortion law is challenged in Iowa
Lawmakers press Missouri governor probe despite dropped case
6 US states accuse opioid maker Purdue of fueling overdoses
Who will referee billion-dollar sports betting industry?
Judges hear arguments, ask questions on immigration program
Court vacates key federal permit for Atlantic Coast Pipeline
Judge tosses California law allowing life-ending drugs
North Korea threatens to cancel US summit over drills
Gaza hospitals struggle to cope with high casualty toll
Europe, Iran say push to save nuclear deal off to good start
Greenpeace: Paper giant cut forests during conservation pact
Ukraine raids Russian media outlets, arrests journalist
Russian opposition leader Navalny gets 30-day jail sentence
Poland ready to end extensive logging in pristine old forest
Breakfast Blogs
The Great Climate Hoax Is Putting Fish in the Wrong Places Charles P. Pierce, Esquire Politics
The Frothing Right Prefers Oleg Deripaska as an FBI Asset to Christopher Steele emptywheel aka Marcy Wheeler, emptywheel
Is Even One Mass Killing By Guns Proof That Gun Control Does Not Work? Day Two of Fund-Raising Week. Echidne, at her blog
R-E-S-P-E-C-T digby aka Heather Digby Parton, Hullabaloo
I got a name, and I got a number, I got a line on you Tom Sullivan, Hullabaloo
Mark Warner Gets Behind Trump to Support Torturer Scot Lemieux, Lawyers, Guns and Money
Smug liberals force James Bennet to hire a pro-Trump columnist Paul Campos, Lawyers, Guns and Money
The New York Times Hires Epstein's Mother driftglass, at his blog
HASTENING THE END OF THE WORLD TO OWN THE LIBS Steve M., No More Mister Nice Blog
FBI's Bust Of Black Open Carry Advocate Predicated On An InfoWars Video Ends In Dismissed Indictment Tim Cushing, Techdirt