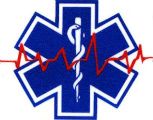 Welcome to the Stars Hollow Gazette's Health and Fitness News weekly diary. It will publish on Saturday afternoon and be open for discussion about health related issues including diet, exercise, health and health care issues, as well as, tips on what you can do when there is a medical emergency. Also an opportunity to share and exchange your favorite healthy recipes.
Questions are encouraged and I will answer to the best of my ability. If I can't, I will try to steer you in the right direction. Naturally, I cannot give individual medical advice for personal health issues. I can give you information about medical conditions and the current treatments available.
You can now find past Health and Fitness News diaries here.
Follow us on Twitter @StarsHollowGzt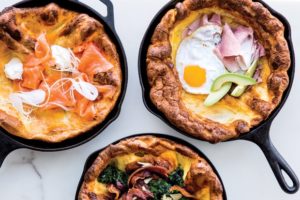 Savory Dutch Baby
Is there any time of day when a pancake isn't welcome at the table? What about a Savory Dutch Baby that mixes up in seconds? Didn't think so.
Peanut Butter–Banana Muffins
Wheat germ lend a good dose of vitamins (and boosts the nutty flavor) in these deliciously addictive kid-friendly muffins.
Sam's Spring Fattoush Salad
Part of what makes this salad so great is the dynamic textures; the cracker-like baked lavash croutons and the crunchy cucumbers and radishes contrast with the creamy feta and soft herbs.
Braised Chicken with Asparagus, Peas, and Melted Leeks
You're going to want to serve this with crusty bread to soak up the amazing lemon-dill broth.
Butterscotch-Potato Chip Balls
Butterscotch chips and crushed potato chips make these buttery brown sugar cookies dance across your tongue with sweet and salty flavor.
Health and Fitness News
https://www.webmd.com/pain-management/news/20180518/chiropractic-has-role-to-play-in-easing-back-pain
https://www.webmd.com/anxiety-panic/news/20180517/anxiety-might-get-into-womens-bones
Pools, Hot Tubs Can Harbor Dangerous Germs
Blood Type May Impact Severity of E. Coli Illness
Eat Fish Twice a Week to Ward Off Heart Disease
Egg Farm at Root of Salmonella Crisis Had Rodents
FDA Approves First Non-Opioid for Withdrawal
Men May Gain More From Cancer Immunotherapy
Too Few Smokers Get Lifesaving Lung Cancer Tests
New, Faster, Rabies Test Could Save Lives
Could New Pig Virus Pose Threat to People?
Poor Seniors May Be More Vulnerable to Dementia
Big Rise in U.S. Kids, Teens Attempting Suicide
STDs Hit Record High in California
Scientists Are Targeting the Common Cold