Welcome to The Breakfast Club! We're a disorganized group of rebel lefties who hang out and chat if and when we're not too hungover we've been bailed out we're not too exhausted from last night's (CENSORED) the caffeine kicks in. Join us every weekday morning at 9am (ET) and weekend morning at 10:00am (ET) (or whenever we get around to it) to talk about current news and our boring lives and to make fun of LaEscapee! If we are ever running late, it's PhilJD's fault.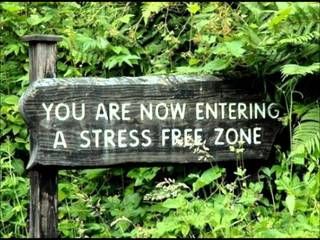 This Day in History
Highlights of this day in history: Clean-up ends at New York's Ground Zero, months after the Sept. 11th attacks; France's Joan of Arc burned at the stake; Baseball's Cal Ripken, Jr. begins his games streak; Bandleader Benny Goodman born.
Breakfast Tunes
Something to Think about over
Coffee

Prozac
We are tied to the ocean. And when we go back to the sea, whether it is to sail or to watch – we are going back from whence we came.
Breakfast News
Supreme Court rejects challenge to Arkansas abortion law
Missouri governor resigns amid widening investigations
Study estimates higher death toll in Puerto Rico post-Maria
Lawyer: Florida governor should end medical marijuana appeal
Residents riding out Hawaii lava told to escape torrents
Alberto remnants leave flooding, downed trees in wake
Researcher: Beluga whales visit Kenai River early, often
Portugal's parliament rejects bills legalizing euthanasia
Russian journalist shot and killed in Ukrainian capital
Hungarian govt looks to Constitution to keep immigrants out
The Latest: Formation of Italian government delayed
Report: Students harshly criticize Iran to supreme leader
Breakfast Blogs
This Ex-NFL Player Has a Great Suggestion Regarding the League's New National Anthem Rule Charles P. Pierce, Esquire Politics
Three Data Points on George Papadopoulos emptywheel aka Marcy Wheeler, emptywheel
The Mouse That Roared, The Bigotry Roseanne Perpetrated and Ignorant Racism Of Trump bmaz, emptywheel
The genesis of the probe digby aka Heather Digby Parton, Hullabaloo
Something to vote for and against Tom Sullivan, Hullabaloo
The National Security Threat of Trump's Defense Budget Bishop Garrison, Just Security
In what ways does it matter that Trump is a horrible person? Paul Campos, Lawyers, Guns and Money
To No One's Surprise Breitbart Hired Uncle Ruckus… driftglass, at his
THE ORIGINAL CONSERVATIVE THEORY THAT MAKES TRUMP'S CONSPIRACY THEORIES BELIEVABLE ON THE RIGHT Steve M., No More Mister Nice Blog
Charter Claims NY Lawsuit Over Crappy Broadband Speeds Just An Evil, Netflix 'Cabal' Karl Bode, Techdirt