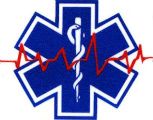 Welcome to the Stars Hollow Gazette's Health and Fitness News weekly diary. It will publish on Saturday afternoon and be open for discussion about health related issues including diet, exercise, health and health care issues, as well as, tips on what you can do when there is a medical emergency. Also an opportunity to share and exchange your favorite healthy recipes.
Questions are encouraged and I will answer to the best of my ability. If I can't, I will try to steer you in the right direction. Naturally, I cannot give individual medical advice for personal health issues. I can give you information about medical conditions and the current treatments available.
You can now find past Health and Fitness News diaries here.
Follow us on Twitter @StarsHollowGzt
What To Cook For Father's Day Weekend
Sunday is Father's Day and what better gift than a weekend of great meals. From breakfast to dinner, Here are some great recipes.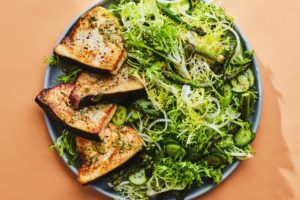 Swordfish steaks are the closest fish to steak in texture and cooking technique, and even the fish-adverse will love them. This satisfying dish comes together in as little as 20 minutes.
Breakfast Burritos
After making and rolling up these sausage- and egg-stuffed burritos, pop them in the freezer—in the morning, just heat 'em up and add avocado.
Grilled Steak, Pineapple, and Avocado Salad
A fresh, bright pineapple dressing ties together this irresistible platter of grilled pineapple rings, strip steak, and fresh avocado.
Crispy Fish Sandwich
Nothing says summer weekend like a crispy fish sandwich. This recipe has all the makings for your new favorite: crispy fried white flounder fillets enveloped in two thick slices of white bread, piled high with iceberg lettuce, pickles, onions, and of course, potato chips.
Shrimp and Chorizo Mixed Grill
This crowd-pleasing mixed grill features lots of fresh asparagus, taking advantage of the early summer produce. The accompanying cilantro-lime dressing and creamy green dipping sauce will pair well with everything coming off the grill this summer.
Overnight Waffles
Yeast-raised waffles require planning ahead, but they're absolutely as easy to make as their last-minute counterparts. The time spent resting enhances the irresistible flavor and makes the texture fluffy but chewy. Serve with butter and syrup for a traditional breakfast for dad.
Chocolate Ice Cream Cookie Sandwiches
This weekend is the perfect time to launch into a homemade ice cream sandwich project, whether you make them for Dad—or just for yourself.
Health and Fitness News
Salmonella Risk Spurs Kellogg Honey Smacks Recall
Salmonella Prompts Precut Melon Recall
First Ketamine Guidelines for Pain Released
Obesity Drives Liver Cancer in Developed Nations
Human Brain Hard-Wired to Love Fat-Carb Combo
E-Cig Flavorings May Damage Blood Vessel Lining
Binge Drinking: A Hazard for Teen Bones?
Unvaccinated Kids Create Risk of U.S. 'Hot Spots'
'Acute' Insomnia Hits 1 in 4 in U.S., most recover
Who Will and Who Won't Get the Flu?
For Many, Prescription Meds Linked to Depression
High BP in Your 50s May Set Stage for Dementia
https://www.webmd.com/children/news/20180612/honey-helps-when-kids-swallow-button-batteries
5-Year-Old Girl Paralyzed by Tick
The 'Dry Drowning' Debate: What You Need to Know
Kitchen Towels Laden With Bacteria
Strict Gun Laws Lower Gun-Murder Rates in Cities
Walkable Neighborhoods May Lower Kids' Asthma Risk