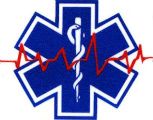 Welcome to the Stars Hollow Gazette's Health and Fitness News weekly diary. It will publish on Saturday afternoon and be open for discussion about health related issues including diet, exercise, health and health care issues, as well as, tips on what you can do when there is a medical emergency. Also an opportunity to share and exchange your favorite healthy recipes.
Questions are encouraged and I will answer to the best of my ability. If I can't, I will try to steer you in the right direction. Naturally, I cannot give individual medical advice for personal health issues. I can give you information about medical conditions and the current treatments available.
You can now find past Health and Fitness News diaries here.
Follow us on Twitter @StarsHollowGzt
Summer is finally here and everyone with a yard or a deck is grilling. The main course is easy, beef, chicken, pork, fish, but what about the sides? While the meat is resting, here are some really great sides, some can been done ahead or even turned into a main course. Bon appétit.
Grilled Corn with Herb Butter
How do you make grilled corn taste even better? Douse it in flavorful herb butter.
Mushrooms with Béarnaise Yogurt
A classic steakhouse-inspired rub and sauce turn grilled mushrooms into a decadent, meaty meal or side dish.
Grilled Broccoli and Arugula Salad
An unexpected side dish that can be made hours ahead of a party; wait until the last minute to toss together.
Hobo Pack Potatoes with Rosemary and Garlic
These potatoes steam away in the coals while you grill the rest of your meal. If you're not eating them right away, keep them in their foil pouches and rewarm them on the grill or in a 350°F oven before serving.
Grilled Pancetta-Wrapped Asparagus
Thinly sliced pancetta goes a little crisp, its salty porkiness complementing the asparagus. Though the spears are wrapped, they cook through perfectly and even pick up some grill flavor.
Charred Sweet Potatoes with Honey and Olive Oil
Japanese sweet potatoes are starchier than yams and worth seeking out. Steaming before grilling keeps them moist.
Health and Fitness News
Could Herpes Virus Play a Role in Alzheimer's?
Pot Still a Drug of Choice for Many U.S. Adults
Tips and Tricks For Tick Prevention
TB Vaccine Linked to Better Type 1 Diabetes Control
WHO Calls 'Gaming Disorder' Mental Health Condition
Why Obese People Find It So Tough to Slim Down
Severe Stress May Send Immune System Into Overdrive
Today's Sleepy Teens Tomorrow's Heart Patients?