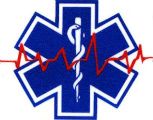 Welcome to the Stars Hollow Gazette's Health and Fitness News weekly diary. It will publish on Saturday afternoon and be open for discussion about health related issues including diet, exercise, health and health care issues, as well as, tips on what you can do when there is a medical emergency. Also an opportunity to share and exchange your favorite healthy recipes.
Questions are encouraged and I will answer to the best of my ability. If I can't, I will try to steer you in the right direction. Naturally, I cannot give individual medical advice for personal health issues. I can give you information about medical conditions and the current treatments available.
You can now find past Health and Fitness News diaries here.
The temperatures are steaming throughout most country. It's Fourth of July on Wednesday. What better excuse do we have to grill and keep meals simple and cool.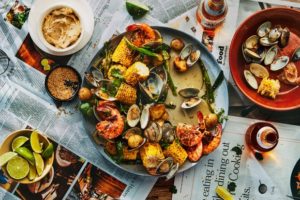 Grilled Clambake with Miso-Lime Butter
All the best components of a classic summer clambake—potatoes, shrimp, corn on the cob—get an extra layer of flavor when grilled and brushed with gingery miso butter in this festive, large-format feast.
One-Skillet Steak with Spring Veg and Spicy Mustard
Sauté peas and asparagus in the rendered fat from a New York strip in this quick-and-easy one-pan dinner.
Diner-Style Western Omelet
Filled with ham, bell pepper, and onions, this diner classic is also sometimes called a "Denver Omelet."
Chicken Salad with Apricots, Celery, and Blue Cheese
This summer-season chicken salad is a dance between sweet, creamy, and acidic flavors and tender, crunchy, and juicy ingredients. Make it in early summer when apricots are peaking and choose a fairly nonassertive blue cheese that won't overwhelm the mix.
Southern "One-Cup" Peach Cobbler
In this cobbler recipe, the batter puffs up around the fruit, creating a cakey top and a gooey base.
Diner-Style Western Omelet
This ham, bell pepper, and onion-filled diner classic is also sometimes called a "Denver Omelet."
Health and Fitness News
E. coli Outbreak in Romaine Tied to Canal Water
Staying With 1 Doctor May Prolong Your Life: Study
July Is Peak Time for Illness From Feces in Pools
'Superbugs' Seen in Majority of Supermarket Meat
Hot Cars and Children's Heatstroke, a Deadly Combo
Just 1 in 4 Americans Gets Enough Exercise
Could More Vitamin D Help Prevent Breast Cancer?
Could Estrogen Play a Role in Men's Migraines?
Shortages Arise For New Shingles Vaccine
Fit at Midlife May Prevent Depression, Heart Problems
Study Confirms Dense Breasts Are Prone to Cancer
Flight Attendants Show Higher Cancer Risks
Polio Virus May Help Fight Brain Tumors
Mom's Diabetes May Be Tied to Baby's Autism Risk
Tongue Piercings May Bring Harm to Teeth and Gums
Vitamin D Deficiency Could Be Lung Disease Risk
Dangerous Hogweed Plant Found in Virginia