Welcome to The Breakfast Club! We're a disorganized group of rebel lefties who hang out and chat if and when we're not too hungover we've been bailed out we're not too exhausted from last night's (CENSORED) the caffeine kicks in. Join us every weekday morning at 9am (ET) and weekend morning at 10:00am (ET) (or whenever we get around to it) to talk about current news and our boring lives and to make fun of LaEscapee! If we are ever running late, it's PhilJD's fault.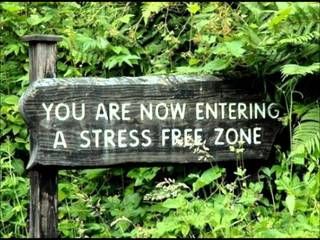 This Day in History
America normalizes diplomatic ties with Vietnam; Aaron Burr mortally wounds Alexander Hamilton in a duel; Skylab makes a fiery return to Earth; Babe Ruth's major league debut; Laurence Olivier dies.
Breakfast Tunes
Something to Think about over
Coffee

Prozac
Numerous politicians have seized absolute power and muzzled the press. Never in history has the press seized absolute power and muzzled the politicians.
Breakfast News
Reunited immigrant children scooped up into parents' arms
Judge puts blame on Trump, Congress for immigration crisis
Heroes or criminals? Trump pardons 2 Oregon ranchers
Lawsuits alleging Roundup caused cancer can move forward
Crews gaining on huge Nevada wildfire visible from space
Oklahoma fast-tracking medical marijuana, but with pushback
EU official criticizes Trump over attitude toward allies
'Everyone is safe' after daring rescue of 13 in Thai cave
Nobel widow allowed to leave China after long house arrest
UK prime minister seeks to stem Cabinet exodus over Brexit
Cuba lifting freeze on new private tourism businesses
Breakfast Blogs
Someone Should Go to Jail for This Charles P. Pierce, Esquire Politics
The Text about Flynn Wasn't the Substantial Role in the Russian Attack — It Just Linked the Grand Bargain to It emptywheel aka Marcy Wheeler, emptywheel
We Cannot have Enough Laughs With Brett Kavanaugh Echidne, at her blog
How Is NATO Funded? And Why is President Trump Trying to Destroy It?
A mountain of Trumpian lies and bs in one rally digby aka Heather Digby Parton, Hullabaloo
Putin's putty Tom Sullivan, Hullabaloo
Timeline: Trump's Acts of Accommodation/Engagement with Russia, Nov. 2016-July 2018
The Leo Court Scott Lemieux, Lawyers, Guns and Money
Today in the Sixth Extinction Erik Loomis, Lawyers, Guns and Money
More Thrilling Tales of True Conservatism! Vol 20: Ask a Tru-Con driftglass, at his blog
CALL THE RIGHT-WING LEGAL ESTABLISHMENT WHAT IT IS: A POLITICAL MACHINE Steve M., No More Mister Nice Blog
SCOTUS Nominee Kavanaugh Bought Verizon's Silly Argument That Breaking Net Neutrality Is A 1st Amendment Right Karl Bode, Techdirt