Welcome to The Breakfast Club! We're a disorganized group of rebel lefties who hang out and chat if and when we're not too hungover we've been bailed out we're not too exhausted from last night's (CENSORED) the caffeine kicks in. Join us every weekday morning at 9am (ET) and weekend morning at 10:00am (ET) (or whenever we get around to it) to talk about current news and our boring lives and to make fun of LaEscapee! If we are ever running late, it's PhilJD's fault.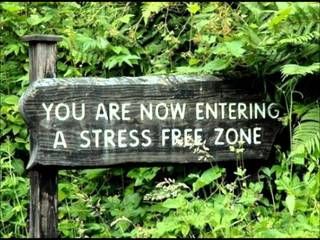 This Day in History
Ex-Teamsters leader Jimmy Hoffa disappears; Medicare and Medicaid signed into law; A blast rocks Black Tom Island; The USS Indianapolis sunk; Henry Ford and Arnold Schwarzenegger born.
Breakfast Tunes
Something to Think about over
Coffee

Prozac
All blame is a waste of time. No matter how much fault you find with another, and regardless of how much you blame him, it will not change you. The only thing blame does is to keep the focus off you when you are looking for… reasons to explain your unhappiness or frustration.
Breakfast News
Hope grows as deadly Northern California blaze slows down
Senate looms as big test for changes to US fishing laws
MLK III welcomes Parkland, Florida, survivors to Atlanta
Average price of US gas slips 3 cents, to $2.91 a gallon
Grizzly bear, 2 cubs killed crossing Montana highway
Adieu, great view: Longtime lighthouse caretaker moving on
Strong quake hits Indonesian island, killing at least 14
With opposition silenced, Cambodia's Hun Sen coasts to win
Zimbabwe's Mugabe emerges, rejects ruling party in election
Death toll from Greek wildfire reaches 91 as village grieves
Egypt president defends painful austerity measures
Tens of thousands of Russians protest retirement age hikes
Officials: 3 killed in attack in Afghanistan's Nangarhar
Breakfast Blogs
We Should Probably Pay Attention to the Fire Tornado Charels P. Pierce, Esquire Politics
The Info Ops Unit at GRU, Not the Technical Hacking Unit, Hacked the State Boards of Election Servers emptywheel aka Marcy Wheeler, emptywheel
Scott Pruitt's Resignation Letter And Career As Signs of Non-Normality Echidne, at her blog
One way to disrupt the election would be … digby aka Heather Digby Parton, Hullabaloo
Retreat from democracy Tom Sullivan, Hullabaloo
Security Clearance Removals and Presidential Politicization of Intelligence Rolf Mowatt-Larssen, Just Security
Abolish ICE Scott Lemieux, Lawyers, Guns and Money
On American Hegemony, Part II: Liberal Order, What is the Concept Good For? Dan Nexon, Lawyers, Guns and Money
Suffrage and Race Erik Loomis, Lawyers, Guns and Money
More Thrilling Tales of True Conservatism! Vol 22: Ask a Tru-Con driftglass, at his blog
The Crime. III Yastreblyansky, Rectification of Names
MAYBE THE NEW YORK TIMES HATES PROGRESSIVES BECAUSE ITS SUPPOSEDLY LIBERAL READERS DO Steve M., No More Mister Nice Blog