How novel and unexpected ek. Do you write often?
Welcome to The Breakfast Club! We're a disorganized group of rebel lefties who hang out and chat if and when we're not too hungover we've been bailed out we're not too exhausted from last night's (CENSORED) the caffeine kicks in. Join us every weekday morning at 9am (ET) and weekend morning at 10:00am (ET) (or whenever we get around to it) to talk about current news and our boring lives and to make fun of LaEscapee! If we are ever running late, it's PhilJD's fault.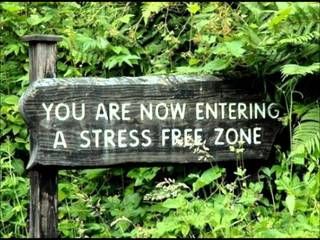 This Day in History
Breakfast Tunes
Something to Think about over
Coffee

Prozac
I do not Twitter. I don't want to Twitter, and I don't see any point in Twittering. The last thing I want to do is tell people what I'm doing at the moment because I'm probably not doing what I'm supposed to be doing. Roy Blount Jr.
Yes, he's still alive. Published as recently as 2016 (Save Room for Pie: Food Songs and Chewy Ruminations).
Today I did something unusual. I made myself some scrambled eggs which I don't often do because it ruins the pan and you have to wash it. I usually do over easy and make myself a deconstructed Egg McMuffin. If you use low heat (which you probably should anyway since it gives you time to do the cooking) and have a good spatula with a sharp edge, you can lift the eggs off the pan when the bottom sets. With enough butter (why use anything else?) so that they will float around when released you can make up to three batches before it starts to stick.
With scrambled eggs forget all that though you will want to keep the amount of butter about the same.
I don't use milk to make my eggs creamy, or even beat them before I pop them in the pan. Instead I stir them vigorously and fairly consistently, chopping up any curds that are insufficiently mixed or too large.
Now Nero Wolfe would have you bring a stool and a good book to the range because he uses really low heat but I find that unnecessary for my tastes. In about 4 minutes you can have a plate that is creamy, light, and airy. Like it harder? Don't stir so much.
I use it as a substitute for omelets which are somewhat fussy. If you choose to include other ingredients you should pre-cook them and keep them warm if they require cooking (Bacon? It's Bacon!). You can just stir them in at the end or serve them as a garnish.
Kavanaugh because what else?
Russia (not what you think)
Kinda sorta related
Stuff