Welcome to The Breakfast Club! We're a disorganized group of rebel lefties who hang out and chat if and when we're not too hungover we've been bailed out we're not too exhausted from last night's (CENSORED) the caffeine kicks in. Join us every weekday morning at 9am (ET) and weekend morning at 10:30am (ET) to talk about current news and our boring lives and to make fun of LaEscapee! If we are ever running late, it's PhilJD's fault.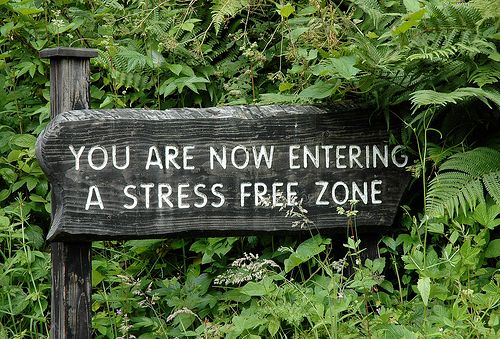 AP's Today in History for October 9th
Guerrilla leader Che Guevara executed in Bolivia; Anthrax-laced letters sent to Capitol Hill; Achille Lauro hijackers surrender; Andrei Sakharov wins Nobel Peace Prize; Musician John Lennon born.
Something to think about, Breakfast News & Blogs below

Jamal Khashoggi: Turkey hunts black van it believes carried body
Officials search for vehicle they say was part of convoy belonging to Saudi hit squad
Martin Chulov in Istanbul and Patrick Wintour, The Guardian
Turkish authorities are examining motorway cameras in the search for a black van they believe carried the body of Jamal Khashoggi from the Saudi consulate in Istanbul last week – one of six cars investigators say belonged to a Saudi hit squad thought to be behind the suspected murder of the dissident journalist.

Officials say the convoy left the consulate around two hours after Khashoggi entered. Security camera footage shows boxes being loaded into the van, which carried diplomatic number plates. After leaving the consulate grounds, three cars turned left on to a main road while the remaining three turned right. Investigators say one of the vehicles, a van with blacked out windows, has become the focus of the investigation, and was briefly tracked to a nearby motorway.

Nearly a week since Khashoggi disappeared, Recep Tayyip Erdoğan stepped up his calls for Riyadh to explain what happened to the high-profile critic of the Saudi leadership. The Turkish president had struck a measured tone when pressed on Khashoggi, while allowing government officials and state media to drip-feed allegations. Details of the convoy were disclosed by the pro-government Daily Sabah newspaper.

"We have to get an outcome from this investigation as soon as possible," Erdoğan said from Budapest. "The consulate officials cannot save themselves by simply saying: 'He has left.'"

…

Saudi Women Who Fought for the Right to Drive Are Disappearing and Going Into Exile
Sarah Aziza, The Intercept
ON THE EVENING of September 26, 2017, 28-year-old Loujain al-Hathloul sat at home in Riyadh, Saudi Arabia, eyeing her smartphone. A stream of notifications cascaded down the screen as her social media feeds erupted with messages of shock, joy, and speculation. Moments before, an ordinary Tuesday had turned historic: King Salman al-Saud took to state-run television to issue a stunning royal decree: Saudi women, at long last, would be granted the right to drive. The abrupt announcement, orchestrated in concert with a simultaneous press event in Washington, D.C., and a warm commendation from U.S. President Donald Trump, had sent millions of Saudis reeling. For decades, the government had remained intractable on the issue of women's right to drive, siding invariably with conservative clerics who justified the ban on religious grounds. Human rights groups viewed the ban — unique the world over — as an emblem of a broader oppressive stance toward women, and had long called for its repeal. Yet even the most earnest advocates would have thought such a reversal unthinkable mere hours before.

Al-Hathloul, a women's rights activist with thick, dark hair and penetrating brown eyes, had felt her own flood of emotions on that balmy evening one year go, but surprise was not among them. She'd already had days to process the news, having been tipped off to the coming reform by the Saudi government itself. The phone call from the Royal Court, however, had not been a pleasant one: After informing al-Hathloul of the impending announcement, the government official had instructed her to refrain from making any public comment on the reform, even in praise.

…

TILL, AS RECENTLY as a year ago, al-Hathloul and those like her held out hope that the state-endorsed push for reform could create conditions for progress on other issues, such as the rights of political prisoners and the kingdom's male guardianship laws, which subject women to the will of their male "custodians" in various areas of social and civil life. "We weren't sure how serious the government was about its promises, but we thought, maybe we can work within the system and use their own words to push for change now," said one woman activist, speaking of last year. "We thought we could present ourselves as allies, to support their work, and maybe they would accept us."

For al-Hathloul, this hope would be short-lived. Beginning on May 15, 2018, just weeks before the end of the ban on female drivers, the government began a series of arrests targeting prominent activists. Al-Hathloul was among the first to disappear into custody, along with Eman al-Nafjan and Aziza al-Yousef, fellow advocates for human rights and reform. Simultaneously, photographs of the women began to circulate on local media and online, accompanied by state accusations of treason and collusion with foreign governments. A hashtag, #AgentsofEmbassies, went viral, as did speculations that al-Hathloul was a Qatari operative intent on harming the Saudi state.

The arrests were the latest example of a new and expanding tactic in Saudi Arabia of the state using anti-terrorism laws to silence dissent. "In the past few years, there has been an increasing trend of using nationalist rhetoric and accusations of terrorism to squelch anyone who might question the state," said Zayadin. Such allegations allow for the authorities to hold people for months without trial and prosecute them in the so-called Specialized Criminal Court, where they could face heavy sentences for nonviolent crimes. "We've seen it used against conservatives and liberals alike," Zayadin added, citing a slew of arrests in September 2017 during which the government rounded up a group of clerics, academics, and journalists under similar charges of treason. (The Saudi embassy in Washington did not respond to a request for comment.)

…

Officer Who Killed Tamir Rice Hired by Rural Ohio Police Department
Daniel Politi, Slate
The police officer who shot and killed 12-year-old Tamir Rice in Cleveland has found a new job in law enforcement. Timothy Loehmann is one of the new officers hired in the small Ohio village of Bellaire, which has a population of about 4,170.

In November 2014, Loehmann was one of two officers who responded to a 911 call about a man waving a gun around at a recreation center in Cleveland. When the officers arrived they encountered Rice, who was playing with a pellet gun. But Loehmann fired his service weapon twice. A grand jury declined to indict Loehmann, who was later fired in 2017 for being untruthful on his job application.

Tamir Rice's family members criticized the hiring. "Ms. Rice believes that Timothy Loehmann does not belong on any police force, anywhere, period," said Rice family attorney Subodh Chandra. "Someone with his record should not be subjected upon the citizenry. But she does hope that this means that he will not ever return to Cleveland."

…
Something to think about over
coffee

prozac


Carolina Panthers Win On 63-Yard Field Goal; Kicker Graham Gano Might Be a Witch
Nick Greene, Slate

The Carolina Panthers blew it. Down a point late in the fourth quarter to the New York Giants, Carolina head coach Ron Rivera inexplicably opted to run the ball, which bled the clock and marooned his team near the 50-yard line. Their only hope to salvage a win would be a 63-yard field goal, which is less a hope than it is a delusion. Nonetheless, Carolina kicker Graham Gano stepped up to give it a shot, and I believe the ball just landed near Asheville. The Panthers didn't blow it. They won, 33-31

Just look at that kick. It's downright unnatural. Did Gano make a deal with the devil? Is he casting spells with his foot? If we throw him off a cliff, will he fly away?

Prior to Sunday, Gano's best kick was a 59-yarder in 2011. His game-winner against the Giants was just a yard short of the NFL record for longest-ever field goal (and that effort happened in Denver, which is essentially space). Graham Gano is a witch, and the Carolina Panthers' record is now 3-1 because of it.