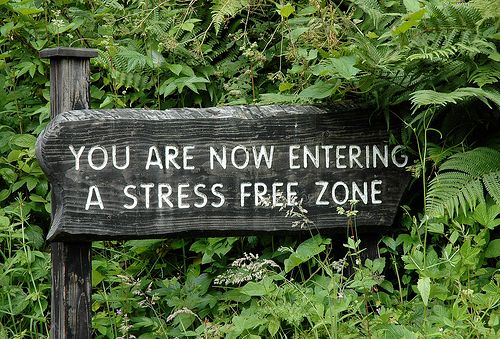 AP's Today in History for October 28th
The Statue of Liberty is dedicated in New York; Benito Mussolini takes control of the Italian government; The Cuban Missile Crisis ends; Microsoft co-founder Bill Gates and actress Julia Roberts are born.
Something to think about, Breakfast News & Blogs below
"We shall overcome," bellowed 21-year-old Larry McKay. He had come to the streets of Squirrel Hill, in Pittsburgh, hours after a gunman killed 11 people and wounded six at the Tree of Life synagogue. "We'll walk hand in hand / We'll walk hand in hand / We'll walk hand in hand, someday."

Squirrel Hill, a progressive and historically Jewish enclave, is literally Mr Rogers' neighborhood, home for decades to the beloved children's entertainer and educator. Rachel Carson, the famous environmentalist, went to Chatham University. The rapper Wiz Khalifa attended Taylor Allderdice high school. In recent years, the neighborhood has seen an influx of Asian immigrants, attracted to Carnegie Mellon University.

"It's a very close-knit neighborhood," said Jay Costa, the Pennsylvania state senate minority leader, an Italian American who grew up two blocks from Tree of Life. "It's a diverse neighborhood and everybody gets along very well and it's just incredible that this happened here today."

…
"You know what I am? I am a nationalist, okay?" –Donald Trump, Houston rally, October 22, 2018
Even in the smallest corners of New Hampshire, far from the doings of the great and powerful, the word is out and the fear is real.

"Over the past couple of days, several suspicious packages addressed to well-known persons were intercepted or discovered in various locations by law enforcement officials," reads the notice sent to all municipalities by the NH Department of Safety. "In light of these events, we have attached the New Hampshire Suspicious Package Protocol to assist public safety agencies in response to such incidents. Please share this protocol with those individuals that are responsible for handling your mail to ensure they are aware of the process should they deem a package suspicious in nature."

And so it came to pass this very morning in little towns like Pittsburg, New Hampshire — population 813 souls, the last US stop before Quebec — that the workers in the post office on Main Street, along with the workers in every other post office in every other town and city in these United States, were warned by the authorities to beware of bombs.

We have come to it at last. The moment too many have been whistling past in the ill-placed hope that everything would fix itself has arrived. The Achilles heel of democracy — the use of the democratic process to install a government bent on dismantling democracy — has been pierced with deliberation and intent. It is everywhere now, and all of us are involved.

…
Something to think about over
coffee

prozac
STRATFORD, N.J. (AP) — A New Jersey man walking to buy a lottery ticket for this week's massive Mega Millions jackpot fell and broke his hip, but the trip to the hospital turned into his lucky break.

WCAU-TV reports 87-year-old Earl Livingston was invited to join the hospital staff's lottery pool, which included a winning $1 million Mega Millions ticket.

Livingston's niece, Bobbie Mickle, says Livingston told staff he was disappointed about not getting a ticket so they invited him to join the pool with 141 other people.

Livingston will need a hip replacement, but he says he's thankful. Mickle says she first thought her uncle was confused when he said he won, but staff later confirmed his story.