Welcome to The Breakfast Club! We're a disorganized group of rebel lefties who hang out and chat if and when we're not too hungover we've been bailed out we're not too exhausted from last night's (CENSORED) the caffeine kicks in. Join us every weekday morning at 9am (ET) and weekend morning at 10:00am (ET) (or whenever we get around to it) to talk about current news and our boring lives and to make fun of LaEscapee! If we are ever running late, it's PhilJD's fault.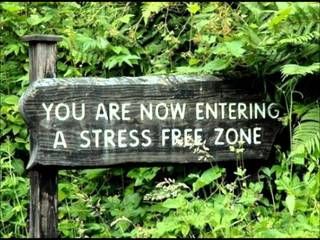 This Day in History
Jack Ruby fatally shoots Lee Harvey Oswald in Dallas; Charles Darwin publishes theory of evolution; Hijacker known as D.B. Cooper parachutes out of plane with ransom money; Queen's Freddie Mercury dies.
Breakfast Tunes
Something to Think about over
Coffee

Prozac
Today, we seem to be striving towards injustice, applauding it as though it's a worthy dream, made sacred by the caste system.
Breakfast News
Government climate report warns of worsening US disasters
Rain hinders search but helps nearly put out California fire
Dodge City clerk turns to hired legal gun in election fight
Some families split up at border still detained months later
Tijuana declares 'humanitarian crisis,' seeks help from UN
Time for France to give back looted African art, experts say
Vermont couple looking for family peacock among the turkeys
Breakfast Blogs
What Trump Has Done Is Already Impeachable By Any Reasonable Standard Charles P. Pierce, Esquire Politics
Pence Plays Statesman While Trump Tweets Angrily from a Florida Retirement Resort emptywheel aka Marcy Wheeler, emptywheel
The Problem Solvers are going to be a problem digby aka Heather Digby Parton, Hullabaloo
Bleak Friday Tom Sullivan, Hullabaloo
"We Need A Positive Governing Agenda, And We Should Let Erskine Bowles and Joe Lieberman Figure It Out" Scott Lemieux, Lawyers, Guns and Money
Did either Donald Trump's overt racism or faux economic populism get him elected president? Paul Campos, Lawyers, Guns and Money
Leftover Turkey Yastreblyansky, Rectification of Names
FOR THE RIGHT, THE CARAVAN WASN'T JUST A PHONY ELECTION ISSUE Steve M., No More Mister Nice Blog