Welcome to The Breakfast Club! We're a disorganized group of rebel lefties who hang out and chat if and when we're not too hungover we've been bailed out we're not too exhausted from last night's (CENSORED) the caffeine kicks in. Join us every weekday morning at 9am (ET) and weekend morning at 10:30am (ET) to talk about current news and our boring lives and to make fun of LaEscapee! If we are ever running late, it's PhilJD's fault.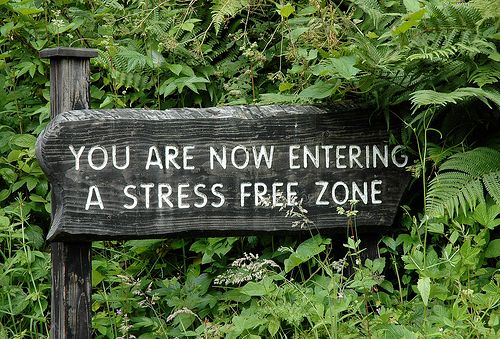 AP's Today in History for December 2nd
Sen. Joseph McCarthy is censured; Scientists demonstrate the world's first artificially-created, self-sustaining nuclear chain reaction; Enron files for Chapter 11 protection; Colombian drug lord is shot and killed.
Something to think about, Breakfast News & Blogs below
The CIA Tortured An Afghan Suspect To Death But Refuses To Say Where His Body Is
Sixteen years ago, the CIA detained and tortured Gul Rahman until he died of hypothermia — but the agency never notified his family he died in its custody.
Rowaida Abdelaziz, Huffington Post
October 2002 was the last time Gul Rahman's family ever saw their father, dead or alive. Little did they realize that the Afghan citizen, who was residing in a refugee camp in Peshwar, Pakistan, at the time with his family, was taken by Central Intelligence officers to a secret prison over 40 miles away near the Afghanistan capital.

It was inside this clandestine facility, also known as the Salt Pit, where Rahman was chained up, interrogated and tortured for three weeks. He was also deprived of food and sleep, made to stand for days and was drenched with freezing water until he showed signs of hypothermia. For the almost the entire time he was held, Rahman was either fully naked, naked below the waist, or naked except for a diaper he wore.

Rahman remained in those conditions until he died of hypothermia on Nov. 20, 2002. His body was found early that morning, still shackled, nude from the waist down on the concrete prison floor where temperatures dropped to almost 30 degrees Fahrenheit that night.

His family, who still believed he was still alive and just missing at the time, wouldn't find out for over 16 years that Rahman was actually dead. It was only in December 2014, during the release of the declassified executive summary of a 6,000-page report titled the Senate Select Committee on Intelligence Study of the CIA's Detention and Interrogation Program did the CIA confirm that Rahman died while in their custody. The agency, however, did not mention where his remains were and now his family cannot bury their family member.

…
Something to think about over
coffee

prozac


BUSTED: Four St Louis cops charged by feds for beating up undercover colleague during police brutality protest
NOOR AL-SIBAI, Raw Story
A group of St. Louis police officers were hit with federal charges after beating up their undercover colleague during a protest — and then covering it up.

The St. Louis Post-Dispatch reported that three members of the St. Louis Police Department knocked a 22-year police veteran to the ground, kick him and hit him with a baton — all while he was "compliant and not posing a physical threat," prosecutors alleged.

STPD officers Dustin Boone, Randy Hays and Christopher Myers were accused of the physical assault on the undercover cop and Officer Bailey Colletta was accused of lying to a federal grand jury about it.

The alleged assault took place during a September 2017 protest against the acquittal of the white former STPD officer Jason Stockley who shot and killed Anthony Lamar Smith, a 24-year-old black man, in 2011.

In the federal indictment, text message exchanges between the officers show them expressing "disdain" for the anti-police brutality protesters, as well as "excitement about using unjustified force against them and going undetected while doing so."

"Let's whoop some ass," Myers wrote in a September 2017 text sent days before the incident.

"It's gonna be a lot of fun beating the hell out of these (expletive) once the sun goes down and nobody can tell us apart!!!!" Boone wrote in one text message before the alleged beating on September 17. In another sent the same day as the protest, the officer said that it was "a blast beating people that deserve it."

The indictment noted that the three officers involved in the alleged assault lied about the police veteran they beat up once they learned he was undercover, claiming he had resisted arrest and was not compliant. They also allegedly tried to " contact the officer to dissuade him from pursuing disciplinary or legal action."

Read the entire story via the St. Louis Post-Dispatch.