Welcome to The Breakfast Club! We're a disorganized group of rebel lefties who hang out and chat if and when we're not too hungover we've been bailed out we're not too exhausted from last night's (CENSORED) the caffeine kicks in. Join us every weekday morning at 9am (ET) and weekend morning at 10:00am (ET) (or whenever we get around to it) to talk about current news and our boring lives and to make fun of LaEscapee! If we are ever running late, it's PhilJD's fault.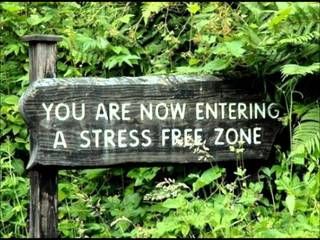 This Day in History
President Bill Clinton impeached; General George Washington opens camp at Valley Forge; Charles Dickens' novel "A Christmas Carol" is first published; Apollo 17 splashes down in the Pacific Ocean; 'The Music Man' opens on Broadway.
Breakfast Tunes
Galt MacDermot (December 18, 1928 – December 17, 2018)
Something to Think about over
Coffee

Prozac
I'm a big believer in, no matter what you go through in life, as long as you can laugh your way through it, you're going to be okay.
Breakfast News
Lawmakers call for probe into Guatemalan child's death
Yemeni mom wins travel ban waiver to see dying son in US
Nevada becomes 1st US state with female-majority Legislature
Officials baffled by large migrant groups at remote crossing
Colorado baker back in court over 2nd LGBT bias allegation
Writer seeks records of probe into Pentagon Papers leak
Rare tornado damages homes in Washington state
Wetlands, lakes would lose protections under Michigan bill
Truce brings hope for Yemen, but peace could prove elusive
UK ramps up 'no-deal' Brexit preparations amid impasse
Cuba eliminates gay marriage language from new constitution
Belgian PM offers to resign after migration tears government
French govt offers 300-euro bonus to protest-weary police
Media freedom group records increase in journalists killed
Scary statistic: 90.5 percent of plastic is not recycled
Breakfast Blogs
The Trump Foundation Was Essential Trumpism: One for All and All for Me Charles P. Pierce, Esquire Politics
The Flynn Sentencing: What Comes Next? emptywheel aka Marcy Wheeler, emptywheel
Look who's joined the war against Christmas digby aka Heather Digby Parton, Hullabaloo
17 and counting Tom Sullivan, Hullabaloo
The Most Extraordinary Lesson of Two New Reports on Russian Disinformation: What They Reveal About White House Paralysis Joshua Geltzer, Just Security
Closing the Global Cyber Enforcement Gap Allison Peters, Lawfare
Apology Not Offered Scott Lemieux, Lawyers, Guns and Money
A garbage president for garbage people Paul Campos, Lawyers, Guns and Money
The Little Red Hen Institute for Libertarian Futurism driftglass, at his blog
Out Like Flynn, Yastreblyansky, Rectification of Names
TO REPUBLICANS, THERE IS NO SUCH THING AS THE PUBLIC INTEREST Steve M., No More Mister Nice Blog