Welcome to The Breakfast Club! We're a disorganized group of rebel lefties who hang out and chat if and when we're not too hungover we've been bailed out we're not too exhausted from last night's (CENSORED) the caffeine kicks in. Join us every weekday morning at 9am (ET) and weekend morning at 10:00am (ET) (or whenever we get around to it) to talk about current news and our boring lives and to make fun of LaEscapee! If we are ever running late, it's PhilJD's fault.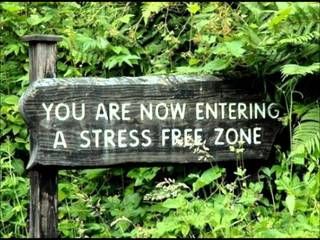 This Day in History
Ferdinand Marcos flees the Philippines; Soviet leader Nikita Khrushchev denounces Josef Stalin; Samuel Colt patents the revolver; Muhammad Ali becomes world boxing champ; Musician George Harrison born.
Breakfast Tunes
Something to Think about over
Coffee

Prozac
What we have to do is strike a balance between the idea that government should do everything and the idea, the belief, that government ought to do nothing. Strike a balance.
Breakfast News
Oakland teachers head into 3rd day of strike
Average US price of gas jumps 10 cents per gallon, to $2.44
Tornado death confirmed as violent storms smack the South
Drivers rescued in Minnesota snow; Wisconsin pileup kills 1
Maduro opponents boost military rhetoric in Venezuela crisis
UK leader delays Brexit vote, risks further Cabinet discord
Okinawa referendum rejects relocation for US military base
Consumer goods companies preparing for climate change impact
Breakfast Blogs
Ken Starr Is Now the Biggest Fish in the Barrel of Mockery Charles P. Pierce, Esquire Politics
On Mueller's Choice Not to Elaborate on Paulie's Lies emptywheel aka Marcy Wheeler, emptywheel
Saturday Cat Blogging Echidne, at her blog
Roger's volunteers digby aka Heather Digby Parton, Hullabaloo
Oh, Grey Lady tristero , Hullabaloo
Part of the solution Tom Sullivan, Hullabaloo
Trial Judge Declares Male-Only Selective Service System Unconstitutional Sarah Grant, Lawfare
Is Amy Klobuchar Being Treated to a Double Standard? Scott Lemieux, Lawyers, Guns and Money
Erik Visits an American Grave, Part 419 Erik Loomis, Lawyers, Guns and Money
David Brooks, Then and Now driftglass, at his blog
How to Fix the Senate Yastreblyansky, The Rectification of Names
DON JUNIOR: HE'S RUNNING Steve M., No more Mister Nice Blog