Welcome to The Breakfast Club! We're a disorganized group of rebel lefties who hang out and chat if and when we're not too hungover we've been bailed out we're not too exhausted from last night's (CENSORED) the caffeine kicks in. Join us every weekday morning at 9am (ET) and weekend morning at 10:00am (ET) (or whenever we get around to it) to talk about current news and our boring lives and to make fun of LaEscapee! If we are ever running late, it's PhilJD's fault.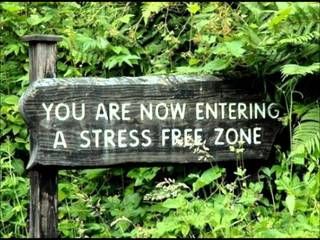 This Day in History
Scientists discover DNA's double-helix structure; The Branch Davidian standoff begins in Waco, Texas; Swedish Prime Minister Olof Palme assassinated; U2 releases its 'War' album.
Breakfast Tunes
Something to Think about over
Coffee

Prozac
Hold fast to dreams, for if dreams die, life is a broken-winged bird that cannot fly.
Breakfast News
Judge orders Texas not to purge voters after botching list
Supreme Court rules for Alabama death row inmate
Missouri House passes wide-ranging abortion restrictions
Political operative arrested in North Carolina scandal
Gov. Baker rejects supervised drug injection site proposal
New Hampshire gives initial approval to recreational pot
Trapping-ban bill signals shift in attitudes toward animals
Floods isolate 2 California towns; storm dumps snow in West
Water surrounds Mississippi town as rivers rise across South
US still sends lots of lobster to China, but tariff a worry
Amid clouds of dust, border wall prototypes are demolished
Ebola Crisis: Second Doctors Without Borders Clinic Attacked in Congo
Nigerian leader appeals for unity as challenger rejects vote
Ukraine: Court ruling on law means end for corruption cases
UK lawmakers vote to hold prime minister to Brexit promises
Pakistan says 2 Indian warplanes downed, pilot captured
Iran's president rejects resignation of his foreign minister
Breakfast Blogs
The Cohen Hearing Was the Start of a Reconstruction of the American Republic Charles P. Pierce, Esquire Politics
Michael Cohen's Testimony: Metacommentary emptywheel aka Marcy Wheeler, emptywheel
They have to release the report digby aka Heather Digby Parton, Hullabaloo
A racist, a conman, and a cheat walk into a bar Tom Sullivan, Hullabaloo
The Biggest Bombshell in Michael Cohen's Written Testimony Ryan Goodman, Just Security
The Mueller Report and Ken Starr's 'Contempt' Bob Bauer, Lawfare
Free Solo Paul Campos, Lawyers, Guns and Money
This Day in Labor History: February 27, 1869 Erik Loomis, Lawyers, Guns and Money
Whose lies are they, anyway? Yastreblyansky, The Rectification of Names
CHRIS CHRISTIE REALLY DOESN'T UNDERSTAND HIS OWN PARTY, DOES HE? Steve M., No More Mister Nice Blog