Welcome to The Breakfast Club! We're a disorganized group of rebel lefties who hang out and chat if and when we're not too hungover we've been bailed out we're not too exhausted from last night's (CENSORED) the caffeine kicks in. Join us every weekday morning at 9am (ET) and weekend morning at 10:30am (ET) to talk about current news and our boring lives and to make fun of LaEscapee! If we are ever running late, it's PhilJD's fault.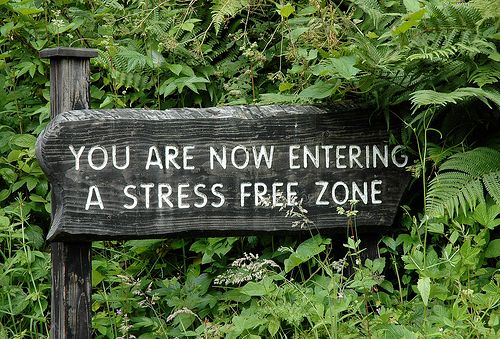 AP's Today in History for March 3rd
Rodney King beaten in Los Angeles; Inventor Alexander Graham Bell born; 'The Star Spangled Banner' becomes the U.S. national anthem; 'Time' first hits newsstands; Steve Fossett's non-stop global flight.
Something to think about, Breakfast News & Blogs below
CONSERVATIVE EXPERT PRIVATELY WARNED GOP DONORS THAT A VOTING RIGHTS BILL WOULD HELP DEMOCRATS
Lee Fang, Nick Surgey, The Intercept
ON THE FIRST day the new Congress was in session in January, Rep. John Sarbanes, a Democrat from Maryland, introduced the For the People Act, known in the House of Representatives as H.R.1. The sweeping bill seeks to revamp lobbyist registration, campaign financing, and voting rights. The Brennan Center for Justice said it "would create a more responsive and representative government by making it easier for voters to cast a ballot and harder for lawmakers to gerrymander."

By the end of the month, hearings were held on Capitol Hill. One of the witnesses before the House Judiciary Committee hearings was Hans von Spakovsky, a former Federal Election Commission member who is now a senior legal fellow at the Heritage Foundation. Von Spakovsky used high-minded and principled language to oppose the bill. In his prepared testimony, he wrote that H.R.1 is "clearly unconstitutional," complaining that its provisions "come at the expense of federalism."

ust two weeks later, however, as von Spakovsky addressed a private gathering of conservatives, he was considerably more candid about his reason for opposing the bill: It would be bad for Republicans.

That's the message this scholar delivered when he traveled to Orlando, Florida, to brief a Council for National Policy-sponsored meeting of Republican donors and Christian right leaders on the bill. Sitting in the Ritz-Carlton Grande Lakes Ballroom, von Spakovsky explained that expanded voting rights and nonpartisan redistricting could imperil GOP political power.

…
Something to think about over
coffee

prozac


AOC, Sanders, and Warren Are the Real Centrists Because They Speak for Most Americans
Mehdi Hasan, The Intercept
DO YOU KNOW what really annoys me about the media's coverage of U.S. politics, and especially the Democratic Party?

Google the words "moderate" or "centrist" and a small group of names will instantly appear: Michael Bloomberg, Amy Klobuchar, Joe Biden, and, yes, Howard Schultz.

Bloomberg is considered a "centrist thought leader" (Vanity Fair). Klobuchar is the "straight-shooting pragmatist" (Time). Biden is the "quintessential centrist" (CNN) and the "last hurrah for moderate Democrats" (New York magazine). Shultz is gifted with high-profile interview slots to make his "centrist independent" pitch to voters.

Now Google the freshman House Democrat Alexandria Ocasio-Cortez. She's been dubbed a member of the "loony left" (Washington Post), a "progressive firebrand" (Reuters), and a "liberal bomb thrower" (New York Times).

Got that? Biden, Schultz and Co., we are told, sit firmly in the middle of American politics; Ocasio-Cortez stands far out on its fringes.

This is a brazen distortion of reality, a shameless and demonstrable lie that is repeated day after day in newspaper op-eds and cable news headlines.

"It's easy to call what AOC is doing as far-lefty, but nothing could be farther from the truth," Nick Hanauer, the venture capitalist and progressive activist, told MSNBC in January. "When you advocate for economic policies that benefit the broad majority of citizens, that's true centrism. What Howard Schultz represents, the centrism that he represents, is really just trickle-down economics."

"He is not the centrist," continued Hanauer. "AOC is the centrist."

Hanauer is right. And Bernie Sanders is centrist too — smeared as an "ideologue" (The Economist) and "dangerously far left" (Chicago Tribune). So too is Elizabeth Warren — dismissed as a "radical extremist" (Las Vegas Review-Journal) and a "class warrior" (Fox News).

The inconvenient truth that our lazy media elites do so much to ignore is that Ocasio-Cortez, Sanders, and Warren are much closer in their views to the vast majority of ordinary Americans than the Bloombergs or the Bidens. They are the true centrists, the real moderates; they represent the actual political middle.

DON'T BELIEVE ME? Take Ocasio-Cortez's signature issue: the Green New Deal. Former George W. Bush speechwriter — and torture advocate — Marc Thiessen claims that the Green New Deal will "make the Democrats unelectable in 2020." The Economist agrees: "The bold plan could make the party unelectable in conservative-leaning states." The Green New Deal "will not pass the Senate, and you can take that back to whoever sent you here and tell them," a testy Diane Feinstein, the senior and supposedly "moderate" Democratic senator from California, told a bunch of kids in a viral video.

But here is the reality: The Green New Deal is extremely popular and has massive bipartisan support. A recent survey from the Yale Program on Climate Change Communication and George Mason University found that a whopping 81 percent of voters said they either "strongly support" (40 percent) or "somewhat support" (41 percent) the Green New Deal, including 64 percent of Republicans (and even 57 percent of conservative Republicans).

What else do Ocasio-Cortez, Warren, and Sanders have in common with each other — and with the voters? They want to soak the rich. Ocasio-Cortez suggested a 70 percent marginal tax rate on incomes above $10 million — condemned by "centrist" Schultz as "un-American" but backed by a majority (51 percent) of Americans. Warren proposed a 2 percent wealth tax on assets above $50 million — slammed by "moderate" Bloomberg as Venezuelan-style socialism, but supported by 61 percent of voters, including 51 percent of Republicans. (As my colleague Jon Schwarz has demonstrated, "Americans have never, in living memory, been averse to higher taxes on the rich.")

How about health care? The vast majority (70 percent) of voters, including a majority (52 percent) of Republicans, support a single-payer universal health care system, or Medicare for All. Six in 10 say it is "the responsibility of the federal government" to ensure that all Americans have access to health care coverage.

Debt-free and tuition-free college? A clear majority (60 percent) of the public, including a significant minority (41 percent) of Republicans, support free college "for those who meet income levels."

A higher minimum wage? According to Pew, almost 6 in 10 (58 percent) Americans support increasing the federal minimum wage from $7.25 an hour to (the Sanders-recommended) $15 an hour.

Gun control? About six out of 10 (61 percent) Americans back stricter laws on gun control, according to Gallup, "the highest percentage to favor tougher firearms laws in two or more decades." Almost all Americans (94 percent) back universal background checks on all gun sales — including almost three-quarters of National Rifle Association members.

Abortion? Support for a legal right to abortion, according to a June 2018 poll by NBC News and the Wall Street Journal, is at an "all-time high." Seven out of 10 Americans said they believed Roe v. Wade "should not be overturned," including a majority (52 percent) of Republicans.

Legalizing marijuana? Two out of three Americans think marijuana should be made legal. According to a Gallup survey from October 2018, this marks "another new high in Gallup's trend over nearly half a century." And here's the kicker: A majority (53 percent) of Republicans support legal marijuana too!

Mass incarceration? About nine out of 10 (91 percent) Americans say that the criminal justice system "has problems that need fixing." About seven out of 10 (71 percent) say it is important "to reduce the prison population in America," including a majority (52 percent) of Trump voters.

Immigration? "A record-high 75 percent of Americans," including 65 percent of Republicans and Republican-leaning independents, told Gallup in 2018 that immigration is a "good thing for the U.S." Six in 10 Americans oppose the construction of a wall on the southern border, while a massive 8 in 10 (81 percent) support a pathway to citizenship for undocumented immigrants living in the United States.

HOW MUCH of this polling, however, is reflected in the daily news coverage of the Democrats, which seeks to pit "leftist" activists against "centrist" voters, and "liberals" against "moderates"?

How is it that labels like "centrist" and "moderate," which common sense tells us should reflect the views of a majority of Americans, have come to be applied to those who represent minority interests and opinions?

How many political reporters are willing to tell their readers or viewers what Stanford political scientist David Broockman told Vox's Ezra Klein in 2014: "When we say moderate what we really mean is what corporations want. Within both parties there is this tension between what the politicians who get more corporate money and tend to be part of the establishment want — that's what we tend to call moderate — versus what the Tea Party and more liberal members want"?

…