Welcome to The Breakfast Club! We're a disorganized group of rebel lefties who hang out and chat if and when we're not too hungover we've been bailed out we're not too exhausted from last night's (CENSORED) the caffeine kicks in. Join us every weekday morning at 9am (ET) and weekend morning at 10:00am (ET) (or whenever we get around to it) to talk about current news and our boring lives and to make fun of LaEscapee! If we are ever running late, it's PhilJD's fault.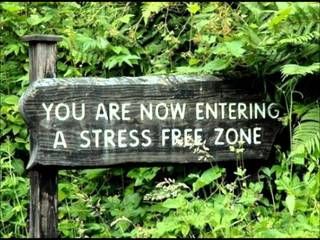 This Day in History
The Boston Massacre; Winston Churchill's 'Iron Curtain' speech; The Soviet Union's dictator Josef Stalin dies; Comedian John Belushi found dead; Country singer Patsy Cline killed in a plane crash.
Breakfast Tunes
Something to Think about over
Coffee

Prozac
The only way to deal with an unfree world is to become so absolutely free that your very existence is an act of rebellion.
Breakfast News
23 dead, dozens missing in tornado-blasted Alabama community
California sues over US abortion rule; 20 states to follow
Oakland teachers go back to class after strike over pay
Plan to protect Colorado River still isn't done. Now what?
Controversial Georgia 'religious liberties' bill stalls
High heat warnings go out too late in some of US, study says
North Carolina Democrats see opportunity in do-over election
Northeast digs out after storm closes schools, slows commute
Guaido returns to Venezuela, calls for more street protests
Putin suspends Russia's obligations under 1987 nuclear pact
Leading minister resigns over scandal that threatens Trudeau
UK, EU to hold more Brexit talks as May woos opposition
Dutch ambassador recalled from Tehran amid dispute with Iran
Pakistan-India train service resumes as border tensions ease
German Carnival parades defy weather, poke fun at powerful
Breakfast Blogs
Some Democrats Need to Run for Senate—Not President. Luckily, They May Be Able to Do Both. Charles P. Pierce, Esquire Politics
In Subpoenaing Chelsea Manning, the Government Picks a Likely Needless Fight with the Transparency Community Again emptywheel aka Marcy Wheeler, emptywheel
Women's Rights in Saudi Arabia And Google Echidne, at her blog
Mind boggling lunacy digby aka Heather Digby Parton, Hullabaloo
Counterterrorism and Homeland Security Are Not the Same Thing Matthew Wein, Just Security
When Is Impeachment the Right Remedy? Keith E. Whittington, Lawfare
Young Neoconfederates Scott Lemieux, Lawyers, Guns and Money
The Erie Strike Erik Loomis, Lawyers, Guns and Money
Why is Fox News treated as something other than a propaganda outlet? Paul Campos, Lawyers, Guns and Money
When Reading This From "Reason" Magazine… driftglass, at hos blog
That Fucked-Up Trump Speech Was As Fucked-Up As You Think It Was The Rude Pundit, at his blog
IT ISN'T FOX THAT'S CHANGED Steve M., No More Mister Nice Blog