Welcome to The Breakfast Club! We're a disorganized group of rebel lefties who hang out and chat if and when we're not too hungover we've been bailed out we're not too exhausted from last night's (CENSORED) the caffeine kicks in. Join us every weekday morning at 9am (ET) and weekend morning at 10:00am (ET) (or whenever we get around to it) to talk about current news and our boring lives and to make fun of LaEscapee! If we are ever running late, it's PhilJD's fault.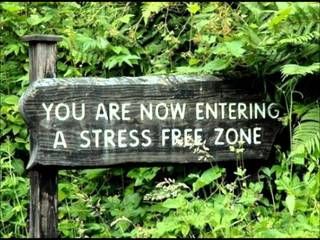 This Day in History
Slobodan Milosevic arrested; American forces invade Okinawa; Nazi Germany begins persecuting Jews; Soul singer Marvin Gaye is shot to death by his father.
Breakfast Tunes
Something to Think about over
Coffee

Prozac
America is a land of taxation that was founded to avoid taxation.
Breakfast News
Manhattan tolls, plastic bag ban poised for approval in NY
Judge restores Obama-era drilling ban in Arctic
Florida labor bill could aid victims of domestic violence
Financial pressure mounts to fix Boeing's troubled jetliner
Forest fire burns thousands of acres in New Jersey Pinelands
Bait crisis could take the steam out of lobster this summer
Batman fan Sen. Patrick Leahy writes comic book's foreword
Exit poll says comedian leads Ukraine presidential election
Brexit creates power vacuum at heart of Britain's government
Arab League rejects Trump's Israel policies at annual summit
Israel, Hamas take first steps toward Gaza cease-fire deal
Turkey's ruling party leads local elections but loses Ankara
International aid helps Mozambique fight cholera in Beira
Breakfast Blogs
Trump Pulled a Bullshit Bait-and-Switch on Funding for the Special Olympics and Great Lakes Charles P. Pierce, Esquire Politics
Report on the Investigation into Russian Interference in the 2016 President Election: The Redacted Mueller Report emptywheel aka Marcy Wheel, emptywheel
Christopher Ingraham on the Sex Dearth Among Young Americans Echidne, at her blog
Trump has a tantrum and makes everything much, much worse digby aka Heather Digby Parton, Hullabaloo
"The difference between me and Trump" Tom Sullivan, Hullabaloo
The Limits of British Citizenship Robin Simcox, Lawfare
Trump cuts aid to three Mexican countries Paul Campos, Lawyers, Guns and Money
The Idea Of Joe Biden Being the 2020 Democratic Nominee Is Absurd Scott Lemieux, Lawyers, Guns and Money
It's Kairos time again, you're gonna leave me Yastreblyansky, The Rectification of Names
TIME FOR THE CHICKEN SUITS Steve M., No More Mister Nice Blog