Welcome to The Breakfast Club! We're a disorganized group of rebel lefties who hang out and chat if and when we're not too hungover we've been bailed out we're not too exhausted from last night's (CENSORED) the caffeine kicks in. Join us every weekday morning at 9am (ET) and weekend morning at 10:00am (ET) (or whenever we get around to it) to talk about current news and our boring lives and to make fun of LaEscapee! If we are ever running late, it's PhilJD's fault.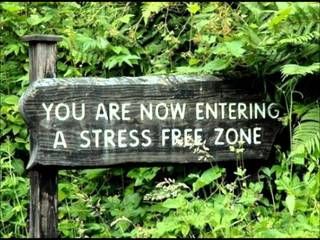 This Day in History
Peace talks conclude in Northern Ireland with Good Friday agreement; the Titanic sets sail; F. Scott Fitzgerald's 'The Great Gatsby' published; Comedian Sam Kinison killed.
Breakfast Tunes
Something to Think about over
Coffee

Prozac
Find something you're passionate about and keep tremendously interested in it.
Breakfast News
NYC orders mandatory vaccines for some amid measles outbreak
Feds charge 2 dozen in billion dollar Medicare brace scam
California closer to first-in-US rules on police shootings
Fetal heartbeat bill stalls in Tennessee Senate committee
Arkansas lawmakers revive anti-'sanctuary cities' measure
Border chaos forces truckers to wait hours, sometimes days
Flooding forces evacuations for 2nd day in Oregon
Critics say new voting system planned for Georgia is flawed
US lawmakers seek to protect national park in New Mexico
France softens stance ahead of May plea for new Brexit delay
Japan lifts evacuation in parts of Fukushima plant hometown
Dalai Lama hospitalized with chest infection, feeling better
Putin: Russia knows Mueller probe 'gave birth to a mouse'
Putin outlines ambitious Arctic expansion program
Group: Migrant rescue ship low on supplies in Mediterranean
Greece opens shipwreck sites to divers as underwater museums
Breakfast Blogs
The Republican Party Will Do Anything to Camouflage That White Supremacy Is a Critical Part of Its Base Charles p. Pierce, Esquire Politics
The Politics Of The Green New Deal: More Democracy Ed Walker, emptywheel
Trump's Gone Full Jessep Rayne, emptywheel
Where Our Supreme Leader Does Spring Cleaning Echidne, at her blog
Trump is talking in circles on immigration digby aka Heather Digby Parton, Hullabaloo
The Border is the American Reichstag tristero, Hullabaloo
What they can get away with Tom Sullivan, Hullabaloo
The Federal Vacancies Reform Act Under Trump: The Department of Homeland Security Edition Steve Vladeck, Lawfare
The absurdity of an 80something president Paul Campos, Lawyers, Guns and Money
Yeah, Conservative Jerks, We on the Left Did Have a Problem with Obama's Detention of Kids, But Trump's Far Worse The Rude Pundit, at his blog
West of Eden: Listing Terrorists Yastreblyansky, The Rectification of Names
WILL RASMUSSEN GIVE US "RED WAVE" 2.0? Steve M., No More Mister Nice Blog