Welcome to The Breakfast Club! We're a disorganized group of rebel lefties who hang out and chat if and when we're not too hungover we've been bailed out we're not too exhausted from last night's (CENSORED) the caffeine kicks in. Join us every weekday morning at 9am (ET) and weekend morning at 10:00am (ET) (or whenever we get around to it) to talk about current news and our boring lives and to make fun of LaEscapee! If we are ever running late, it's PhilJD's fault.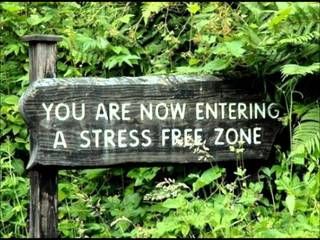 This Day in History
William Shakespeare born, dies 52 years later on same day; MLK Jr. assassinator James Earl Ray dies at age 70; Cesar Chavez dies at age 66; Hank Aaron begins climb to throne home run king.
Breakfast Tunes
center>
Something to Think about over
Coffee

Prozac
We're never gonna get rid of crazy people. They've been around for thousands of years – they'll continue to be around; they'll continue to do horrible things.
Breakfast News
Armed border group's leader said to have assassination plans
Appeals court rejects Chelsea Manning's effort to leave jail
Arizona joins 47 other states with cellphone-driving law
Supreme Court to take up LGBT job discrimination cases
Court sides with Philly over same-sex parents in foster care
Iran sanctions send oil prices, supply concerns higher
Tesla CEO plans to hand the car keys to robots next year
Appeals court nixes condo's coed swimming restrictions
Mayor wants to ban new glass skyscrapers to cut emissions
Animal rights groups sue Iowa over its latest ag-gag law
Conservation groups ask judge to halt Trump drilling plan
Back to Earth: Washington set to allow 'human composting'
Will Ukrainian comedian be any match for Vladimir Putin?
Sri Lanka military gets special powers after deadly bombings
North Korea leader Kim to meet with Putin in Russia
Spain's rural regions become fierce battleground for votes
Homeless activists outside Notre Dame demand 'a roof too'
Breakfast Blogs
Democrats Must Save the Republic, Not the Republican Party Charles P. Pierce, Esquire Politics
The Significance of Trump's Obstruction of Investigation of His Family's Campaign Finance Crimes, Plural emptywheel aka Marcy Wheeler, emptywheel
Echidne Reads the Mueller Report. Volume Two. Echidne, at her blog
The rich men fall in line. Of course. digby aka Heather Digby Parton, Hullabaloo
A viral warning Tom Sullivan, Hullabaloo
Trump Endorses U.S. Citizen-Turned Libyan Warlord, Despite Video Evidence of Haftar's Ordering War Crimes Ryan Goodman, Just Security
Some Questions for Attorney General Barr Paul Rosenzweig, Lawfare
Elizabeth Warren continues to lap the field in terms of actual policy proposals Paul Campos, Lawyers, Guns and Money
Heckuva Job, Spokane Valley DJW, Lawyers, Guns and Money
The Tenement Museum Organizes Erik Loomis, Lawyers, Guns and Money
In Direct Violation of the Beltway Iron Rule of David Brooks… driftglass, at his blog
Scapegoating the Collective Yastreblyansky, The Rectification of Names
The Not-Quite Mueller Report: Trump Is a Whiny Little Bitch Who Wants to Prosecute Hillary Clinton The Rude Pundit, at his blog
DID WHITE HOUSE INTIMIDATION PREVENT MUELLER FROM FINISHING THE JOB? Steve M., No More Mister Nice Blog