Welcome to The Breakfast Club! We're a disorganized group of rebel lefties who hang out and chat if and when we're not too hungover we've been bailed out we're not too exhausted from last night's (CENSORED) the caffeine kicks in. Join us every weekday morning at 9am (ET) and weekend morning at 10:00am (ET) (or whenever we get around to it) to talk about current news and our boring lives and to make fun of LaEscapee! If we are ever running late, it's PhilJD's fault.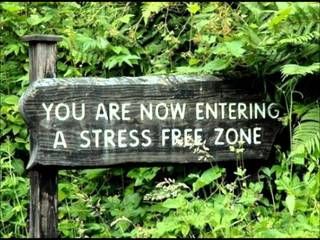 This Day in History
The Lusitania sunk in World War I; Nazi Germany signs surrender in World War II; Vietnam's Battle of Dien Bien Phu; Composer Peter Illych Tchaikovsky born; Glenn Miller records 'Chattanooga Choo-Choo.'
Breakfast Tunes
Something to Think about over
Coffee

Prozac
Popularity should be no scale for the election of politicians. If it would depend on popularity, Donald Duck and The Muppets would take seats in senate.
Breakfast News
'Magic mushroom' decriminalization on Denver ballot
Midwest rivers recede, but flooding danger lingers
US measles count rises to 764, driven by New York outbreaks
Trial to determine if government liable for Harvey flooding
Oregon teachers plan walkout to push for classroom funding
Prosecutor: Proof of election fraud in US House race in Va.
Ninth dead whale found in San Francisco Bay Area
Red-legged frogs thriving in Yosemite after long absence
Modi flexes muscles in Kashmir to woo India's Hindu voters
Turkey's electoral board orders re-run of Istanbul vote
Violence mars 5th phase of India's marathon elections
Cortizo declared winner in Panama president race
Newly crowned Thai king hopes for unity, prosperity
Spanish courts allow Puigdemont to run in EU elections
Breakfast Blogs
Nancy Pelosi Still Does Not Fully Grasp That the Trump Crisis Is Here and Now Charles P. Pierce, Esquire Politics
The Republican Party's Useful Idiot digby aka Heather Digby Parton, Hullabaloo
Get ye to the water gate Tom Sullivan, Hullabaloo
For the Military Commissions, a Fork in the Road on Torture Joshua Geltzer, Just Security
Israel's New Plan to Annex the West Bank: What Happens Next? Yuval Shany, Lawfare
The art of the steal Paul Campos, Lawyers, Guns and Money
Big Ag–A Bipartisan Adventure Erik Loomis, Lawyers, Guns and Money
Democrats Should Be Unrelenting on Trump's Taxes The Rude Pundit, at his blog
Rice and Fall: Postscript Yastreblaynsky, The Rectification of Names
WHERE TRUMP COMES FROM, EXTENDING ELECTORAL TERMS IS NOT A STRANGE IDEA Steve M., No More Mister Nice Blog