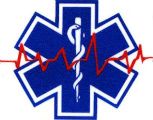 Welcome to the Stars Hollow Gazette's Health and Fitness News weekly diary. It will publish on Saturday afternoon and be open for discussion about health related issues including diet, exercise, health and health care issues, as well as, tips on what you can do when there is a medical emergency. Also an opportunity to share and exchange your favorite healthy recipes.
Questions are encouraged and I will answer to the best of my ability. If I can't, I will try to steer you in the right direction. Naturally, I cannot give individual medical advice for personal health issues. I can give you information about medical conditions and the current treatments available.
You can now find past Health and Fitness News diaries here.
Follow us on Twitter @StarsHollowGzt
>
What To Cook
Summer has arrived and it's time to start thinking about picnics and grilling. Here are few recipes that will start your Summer off right.
Grilled Clambake with Miso-Lime Butter
All the best components of a classic summer clambake—potatoes, shrimp, corn on the cob—get an extra layer of flavor when grilled and brushed with gingery miso butter in this festive, large-format feast.
Foolproof Grilled Chicken
For the very best results, we brine the chicken before it goes on the grill; sear it over the flames; finish cooking it on the other side of the grill; then toss it in a robust vinaigrette when it's done.
Buttermilk Fried Chicken Fingers
These zesty chicken fingers get their flavor from a tangy buttermilk marinade and a breading spiked with smoked paprika. Be sure to plan ahead—these chicken pieces taste best when marinated for 24 hours before they a're cooked.
Creamy Potato Salad with Lemon and Fresh Herbs
Because they are lower in starch than Yukon Golds or russets, baby red potatoes hold their shape when tossed.
3-Ingredient Grilled and Fresh Tomato Salsa
Grilling the onions and half of the tomatoes adds smoky depth and sweetness to this riff on pico de gallo.
Classic Cheese Ball
Served alongside boozy martinis, this is the classic cheese ball of yesteryear. A few updates make it perfect for family get-togethers and retro-chic parties alike. This recipe sneaks in a small amount of Brie to add an extra layer of creamy goodness that will make guests proclaim, "This is the best cheese ball ever!"
Swans Down 1-2-3-4 Pound Cake
This moist pound cake is the most requested Swans Down recipe of all time. Whether it's your first time trying it or a perennial favorite, the fork-tender cake is unforgettable.
Stone Fruit Clafoutis
Choose cherries or apricots or a mix of both for this classic French baked custard. And no special equipment needed means this is the best summer vacation rental house dessert we know.
Health and Fitness News
High Arsenic Levels Found in 2 Bottled Water Brands
The Center for Environmental Health in California found that the brands Penafiel, owned by Keurig Dr Pepper, and Starkey, owned by Whole Foods, contain levels of arsenic that are higher than tap water and violate California guidelines, USA Today reported.
Flying Insects in Hospitals Carry 'Superbug' Germs
Researchers collected nearly 20,000 flies, aphids, ants, wasps, bees and moths at seven hospitals in England over 18 months, and found that almost 9 in 10 insects had potentially harmful bacteria on or in their bodies.
Few Pregnant Women Get Right Amount of Nutrients
Some are taking higher levels of nutrients than is healthy, the study finds. And.almost all are eating too much salt.
Cancer Survivors May Have Lower Odds for Dementia
The findings support the theory that some of the biological processes that contribute to cancer may actually protect against dementia. But, what are those mechanisms?
Norovirus Fears Stir Recall of Frozen Blackberries
The products under recall include 16-ounce bags of berries sold at Walmart as Great Value Frozen Blackberries and 12-ounce bags sold at Save-A-Lot under the brand name Tipton Grove Frozen Mixed Berries.
Still Too Much Processed Meat, Too Little Fish in U.S. Diet
The top five types of processed meats consumed in 2015-2016 were: luncheon meat (39%), sausage (24%), hot dogs (9%), ham (9%) and bacon (5%).
U.S. Teens' Pot Use Has Jumped 10-fold Since 1990s
The number of "dual users" is also up: Teens who admit to using both marijuana and alcohol at least once a month has almost doubled — from 3.6% in 1991 to 7.6% in 2017.
More Than 5 Million Cancer Survivors Are In Pain
Chronic pain and high impact chronic pain among cancer survivors in the study were almost double that of the general population, the study co-author said.
Drug, Alcohol Deaths Soar After Weight-Loss Surgery
The reason isn't clear, but laboratory studies have shown that a particular form of gastric bypass surgery changes the way the body reacts to drugs and alcohol.
'Unprofessional' Surgeons' Cases Have Worse Results
Patients whose surgeons had been reported for unprofessional behavior were at increased risk for complications such as wound infections, pneumonia, blood clots, kidney failure, stroke and heart attack.
U.S. Suicide Rate Rose 33% Between 1999 and 2017
Significant increases were also seen in suicide rates among boys and men in all racial/ethnic groups except for Asian or Pacific Islander.
1 in 6 Hospital, ER Stays Result in Surprise Bills
A Senate panel is scheduled to vote next week on legislation to close the loophole that allows such charges.
Long Workdays Could Raise Your Stroke Risk
The researchers found a strong association between working long hours and stroke risk, for men and women alike. The link seemed stronger for people under the age of 50.
Frozen Avocado Recalled On Listeria Fears
Nature's Touch Frozen Foods said the recall is "based on strict precautionary measures after the company was informed by the [U.S. Food and Drug Administration] that a routine sampling program found a positive result for Listeria monocytogenes in one sample bag of the Product."
Another Carcinogen Found in Popular BP Meds
Valisure reported finding high levels of called N,N-Dimethylformamide (DMF) in specific lots of the drug.
Fitness in Middle Age Cuts Men's COPD Odds Later
Those who had high fitness levels stayed healthier and had longer lives, as well — up to 1.5 to 2 years longer, the study found.
Statins May Cut Stroke Risk After Cancer Radiation
Radiation therapy can cause arteries to scar or thicken, leading to blockages that can result in heart attacks and strokes. Statins work by keeping plaques from building up in blood vessels, preventing blockages.
Vitamin D Supplements May Not Help Your Heart
The research found no decrease in major heart events in people taking vitamin D supplements. There was no drop in heart attack rates. No drop in stroke. No drop in death from any cause
San Francisco May Ban Sales of E-Cigarettes
The goal is to reduce youth use of e-cigarettes until the Food and Drug Administration completes a review of the effects of e-cigarettes on public health, the Associated Press reported.
Study: More Pregnant Women Using Pot, Despite Risks
The percentage of women in the study who reported "daily or near daily" cannabis use during pregnancy more than tripled — from 0.9% of respondents in 2002 to 3.4% by 2017.
Sprouts Recalls Frozen Spinach for Listeria Fears
The recall involves Frozen Cut Leaf Spinach, in both conventional and organic 16-ounce bags, made by National Frozen Foods of Oregon. Sprouts announced the recall Friday in a company news release.