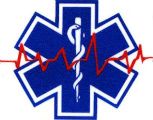 Welcome to the Stars Hollow Gazette's Health and Fitness News weekly diary. It will publish on Saturday afternoon and be open for discussion about health related issues including diet, exercise, health and health care issues, as well as, tips on what you can do when there is a medical emergency. Also an opportunity to share and exchange your favorite healthy recipes.
Questions are encouraged and I will answer to the best of my ability. If I can't, I will try to steer you in the right direction. Naturally, I cannot give individual medical advice for personal health issues. I can give you information about medical conditions and the current treatments available.
You can now find past Health and Fitness News diaries here.
Follow us on Twitter @StarsHollowGzt
>
What To Cook
Oh my gosh! Thursday in the 4th of July. Many folks are lucky enough to take the week off from work of at least Friday to make it a five day holiday weekend. So besides going fishing, swimming, sailing, playing some tennis or kicking the ball around, taking in a ball games or outdoor concert, what are you cooking? Here are some recipes favorites with a twist from Epicurious
Low-Country Boil with Shrimp, Corn, and Sausage
You'll need your favorite seafood seasoning and your biggest pot for this boil (also called Frogmore Stew, One-Pot, or Farmer's Seafood Boil) brimming with plump shrimp, sweet corn, smoky sausage, and tender potatoes. Call all your friends and spread out some newspaper for a fun, roll-up-your-sleeves meal that will feed a crowd
Steakburger with Tangy Caramelized Onions and Herb Butter
This luxe burger gets its umami-packed richness from dry-aged steak. Yep, you read that right, we grind beautiful steaks to make a burger. One bite of the juicy patty, steak sauce–flavored onions, and rich herb butter (inspired by Béarnaise sauce, a classic steak condiment) and you'll know it's worth every penny.

"Steakburger with Tangy Caramelized Onions and Herb Butter" on FacebookShare "Steakburger with Tangy Caramelized Onions and Herb Butter" on TwitterShare "Steakburger with Tangy Caramelized Onions and Herb Butter" on PinterestShare "Steakburger with Tangy Caramelized Onions and Herb Butter" on Google+Email "Steakburger with Tangy Caramelized Onions and Herb Butter"
3-Ingredient Chipotle-Lime Grilled Steak
Spicy chipotle and zesty lime perk up quick and easy grilled steak. Serve with tortillas and all the fixings for a zero-fuss taco night.
Summer Corn, Tomato, and Salmon Salad with Za'atar Dressing
When corn and tomatoes are ripe, let them shine in simple preparations like this refreshing, time-saving dinner, in which the salmon is poached in the same thyme- and garlic-infused water that the corn is boiled in.
Grilled Short Ribs and Lettuces with Mustard-Orange Dressing
You should be grilling flanken-style short ribs this summer: They're an affordable, quick-cooking weeknight dinner option. The ribs benefit from a bittersweet and mustardy orange marmalade marinade, and those flavors reappear as a dressing on grilled romaine and radicchio. It's a completely new spin on steak and salad—and perfect for a family feast.
Grilled Shrimp, Zucchini, and Tomatoes with Feta
This summery, Greek-inspired dinner comes together in a snap with the help of a grill basket. This recipe can easily be doubled to serve four, either by cooking in two batches or using two grill baskets.
Oregano-Marinated Tomato Salad
Marinating sliced tomatoes in salt, pepper, olive oil, and fresh oregano intensifies their flavor and brings out their rich juices. Serve with crusty bread for mopping it up.
Red, White, and Blueberry Pie
Make this patriotic dessert for the 4th of July, Memorial day, or anytime you want to show your national pride.
3-Ingredient Peach Crisp with Granola Topping
Your favorite granola becomes the easiest crisp topping ever in this warming dessert that celebrates the sweet stone fruit. Want to make it even better? Serve with whipped cream or vanilla ice cream alongside.
Health and Fitness News
FDA Cracks Down Again on Kratom Products
The latest warnings are two of several the FDA has issued to alert consumers about what it says are the serious risks associated with the use of the products.
Last Flu Season's Vaccine Only 29% Effective: CDC
The effectiveness of last season's vaccine was the second lowest since 2011.
Fisher-Price Recalls 71,000 More Infant Sleepers
About 4.1 million units of the Fisher-Price Rock 'n Play Sleeper were recalled in April after being linked to at least 10 deaths
FDA Recalls Insulin Pumps Over Security Concerns
The FDA has recalled certain Medtronic MiniMed insulin pumps because there's a risk of them being hacked, the agency said.
Air Pollution Bad News for Your Blood Pressure
The study investigated the association between long-term exposure to air pollution, how far people lived from green spaces and major roads, and the development of high blood pressure and some components of metabolic syndrome.
FDA OKs 1st Drug for Sinusitis With Nasal Polyps
Dupixent (dupilumab) is given by injection every two weeks. It was approved to treat patients with nasal polyps and chronic rhinosinusitis — defined as a prolonged inflammation of the sinuses and nasal cavity, the FDA said.
Infections, Especially UTIs, May Trigger Strokes
The study found that the risk of suffering a stroke was heightened in the weeks and months after any infection that required a trip to the hospital. But urinary tract infections (UTIs) showed the strongest link.
Massive Fireworks Recall in Three States
The commission says two boys were injured using the broken end of one of the recalled products. One of the boys lost a hand in the explosion.
Processed Foods in Pregnancy May Be Tied to Autism
Researchers from the University of Central Florida (UCF) College of Medicine in Orlando found that high levels of propionic acid (PPA) — used in processed foods to extend shelf life — change nervous system development in the fetal brain
Early Risers May Be a Little Less Likely to Get Breast Cancer
What the study team couldn't determine was exactly why your sleep type — early bird or night owl — could affect your risk of breast cancer.
Alzheimer's Genes Might Show Effects in Your 20s
The results revealed that participants between 18 and 65 who had family members with Alzheimer's scored lower than those who did not. That included even young adults in their 20s.
HPV Vaccine Beating Cancer-Causing Virus Worldwide
HPV vaccination programs significantly reduce human papillomavirus infections and precancerous cervical lesions, a new global review finds.
Suicide Rates Soaring Among Black Teens
Suicide deaths among black females aged 13 to 19 rose 182% between 2001 and 2017, while the rate among black teen males rose 60% during that same period.
Energy Drinks: Quick Pick-Me-Up or Health Hazard?
Although people 18-38 are the biggest consumers of energy drinks, almost one-third of teens ages 12-17 use them on a regular basis.
San Francisco First City to Ban E-Cigarette Sales
Supporters believe the ban will reduce underage use of e-cigarettes, while critics say it will make it more difficult for adults to buy an alternative to regular cigarettes.
Why Your Foot Calluses Might Be Good for You
Researchers found that calluses offer the foot protection while you're walking around, without compromising tactile sensitivity — or the ability to feel the ground.
Urine Test Might Dictate Prostate Cancer Treatment
Researchers from the United Kingdom report that they've created a urine test that can predict the aggressiveness of a prostate cancer far sooner than standard methods.
Fewer Young Women Getting Annual Pelvic Exams
Experts believe the change in doctor guidelines from recommending annual pelvic exams to only "when indicated by medical history or symptoms" played a role in the decline.
Many Young Men Putting Health at Risk to Bulk Up
The behaviors, called "disordered eating," include eating to gain weight and using supplements or anabolic steroids to increase muscle or body size.
Many Docs at Stem Cell Clinics Lack Specific Training
About half the companies studied offer unproven stem cell treatments for conditions where they do not have a physician with the needed training to treat those conditions, the lead researcher said.
Could Coffee Be A Help in Weight Loss?
It's the first research in humans to show that something like a cup of coffee can have a direct effect on the calorie-burning fuctions of brown fat, said the study leader.
Money Worries Around Food May Spur Migraine
When researchers weighed other factors — like income, education and smoking and drinking habits — people who were concerned about affording groceries were 58% more likely to suffer from migraine headaches.
Could Antibacterial Triclosan Weaken Women's Bones?
Triclosan is found in a variety of products including soaps, toothpaste and mouthwash. The FDA banned it from hand sanitizers, but it's still widely used in other products.
The researchers tested the CBD against some strains of staphylococcus, which cause skin infections, and streptococcus, which cause strep throat.