Welcome to The Breakfast Club! We're a disorganized group of rebel lefties who hang out and chat if and when we're not too hungover we've been bailed out we're not too exhausted from last night's (CENSORED) the caffeine kicks in. Join us every weekday morning at 9am (ET) and weekend morning at 10:00am (ET) (or whenever we get around to it) to talk about current news and our boring lives and to make fun of LaEscapee! If we are ever running late, it's PhilJD's fault.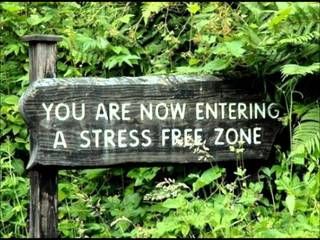 This Day in History
Elvis Presley, the King of Rock n' Roll, dies at Graceland; Baseball's Babe Ruth dies in New York; Uganda's Idi Amin dies in Saudi Arabia; 'Sports Illustrated' hits newsstands; Singer Madonna born.
Breakfast Tunes
Something to Think about over
Coffee

Prozac
In France, cooking is a serious art form and a national sport.
Breakfast News
Panel rules soap, sleep essential to migrant kids' safety
Judge: Georgia must scrap old voting machines after 2019
Attorney: Officials force-feeding immigrant on hunger strike
Climate change still threatens key US river after wet winter
Newark fights push for more bottled water amid lead troubles
Missouri abortion law critics won't seek signatures for vote
Doctors suspect vaping behind dozens of lung illnesses in US
New Jersey's medically assisted suicide law put on hold
Israel bars US congresswomen – with a nudge from Trump
Gibraltar releases Iran supertanker that US sought to seize
India's Modi defends Kashmir policy amid clash with Pakistan
What's next as Labour Party seeks to stop a no-deal Brexit?
S. Korea says N. Korea has fired more projectiles into sea
Scientists confirm July set new global heat record
NASA scientists fly over Greenland to track melting ice
Russian pilot safely lands jetliner disabled by bird strike
Breakfast Blogs
Kansas Stepped Down as the Craziest State There Is. Tennessee Stepped Up. Charles P. Pierce, Esquire Politics
Bill Barr Refuses to "Comply First, Complain Later" with Congressional Oversight emptywheel aka Marcy Wheeler, emptywheel
What country is Donald Trump the president of again? digb aka Heather Digby Parton,, Hullabaloo
Trump's single-digit salute to immigrants Tom Sullivan, Hullabaloo
Bus lane hero DJW, Lawyers, Guns and Money
That's Some Catch Scott Lemieux, Lawyers, Guns and Money
The Only Democrat Who Can Defeat Donald Trump Erik Loomis, Lawyers, Guns and Money
Charles Koch Owes Me 15 Million Dollars driftglass, at his blog
Netanyahu Rolls Over For Trump Like Pomeranian With Stiffy, Waits For Treat Evan Hurst, Wonkette
New Bill: Maybe Cops Shooting To Kill Could Be A Last Resort? Doktor Zoom, Wonkette
Corey Lewandowski, Who Has Absolutely No Skeletons In His Closet, May Run For NH Senate Five Dollar Feminist, Wonkette
Attorney General William Barr Declares War On The General Public Tim Cushing, Techdirt