Welcome to The Breakfast Club! We're a disorganized group of rebel lefties who hang out and chat if and when we're not too hungover we've been bailed out we're not too exhausted from last night's (CENSORED) the caffeine kicks in. Join us every weekday morning at 9am (ET) and weekend morning at 10:00am (ET) (or whenever we get around to it) to talk about current news and our boring lives and to make fun of LaEscapee! If we are ever running late, it's PhilJD's fault.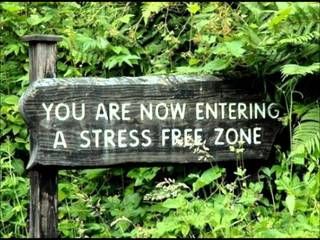 This Day in History
Vietnam War deserters and draft evaders receive conditional amnesty; Palestinian refugees massacred in Lebanon; Mexico pushes for independence; Opera star Maria Callas dies; Blues great B.B. King born.
Breakfast Tunes
Something to Think about over
Coffee

Prozac
Every child is taught if you try to please everyone, you end up upsetting everyone.
Breakfast News
Union votes to strike at General Motors' US plants
New York moves to enact statewide flavored e-cig ban
Gun control must include background checks, Dems tell Trump
Jerry Falwell's Liberty University dogged by growing claims of corruption
US drug companies seek removal of judge set to preside over opioids trial
US says man can bring back 'skin, skull, teeth and claws' of hunted Tanzania lion
Antibiotic resistance rising among dolphins, study reveals
Emu takes flight on California freeway before officers run it to ground
Aramco attacks show company entanglement in Saudi politics
Embattled Israeli PM fights for survival in do-over election
Algeria announces Dec. 12 for presidential election
Violence flares after Hong Kong protesters defy police ban
British prime minister's aide divides, but will he conquer?
Cleanup resumes in Bahamas as Humberto swirls away
Italy: Rescue boat with 82 migrants can sail to Italian isle
Breakfast Blogs
The Kavanaugh Nomination Corrupted Everything It Touched Charles P. Pierce, Esquire Politics
Mike Flynn and Jared Kushner Had Remarkable Success at Avoiding the CIA Asset emptywheel aka Marcy Wheeler, emptywheel
Maybe if the Border Patrol leadership didn't lick Trump's boots with such vigor, they wouldn't have these problems digby aka Heather Digby Parton, Hullabaloo
NO tristero, No More Mister Nice Blog
Jonestown of the mind Tom Sullivan, Hullabaloo
I Would Like to Report a Homicide Scott Lemieux, Lawyers, Guns and Money
Our Gang Paul Campos, Lawyers, Guns and Money
Meanwhile, in Ohio: inciting political violence in defense of corporate bailouts DJW, Lawyers, Guns and Money
Erik Visits an American Grave, Part 543 Erik Loomis, Lawyers, Guns and Money
Sunday Morning Came and Went driftglass, at his blog
This is not the way to bring an end to class Yastreblyansky, The Rectification of Names
DONALD TRUMP'S KAVANAUGH CONSPIRACY THEORY Steve M., No More Mister Nice Blog