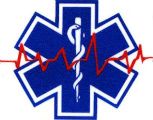 Welcome to the Stars Hollow Gazette's Health and Fitness News weekly diary. It will publish on Saturday afternoon and be open for discussion about health related issues including diet, exercise, health and health care issues, as well as, tips on what you can do when there is a medical emergency. Also an opportunity to share and exchange your favorite healthy recipes.
Questions are encouraged and I will answer to the best of my ability. If I can't, I will try to steer you in the right direction. Naturally, I cannot give individual medical advice for personal health issues. I can give you information about medical conditions and the current treatments available.
You can now find past Health and Fitness News diaries here.
Follow us on Twitter @StarsHollowGzt
>
What To Cook
Astronomical Autumn begins on September 23, making this weekend the last of Summer. While temperatures in most of the US are still warm take the opportunity to cook some of these late Summer dishes.
Sticky Grilled Chicken
There will never be too many ways to barbecue chicken. In this recipe, molasses and apricot jam lend a deliciously sweet and sticky glaze to this summertime grilling staple.
French Bread Pizzas With Ricotta, Roasted Tomatoes, and Pesto
Creamy ricotta cheese, herby pesto, and roasted cherry tomatoes give these French bread pizzas bright flavor and a fresh look.
Late Summer Tomatoes with Fresh Herbs
We live for ripe summer tomatoes, and there's no better way to eat them than tossed with lemon juice and fresh herbs to intensify their flavor.
Sheet-Pan Potato Hash with Fixins
The key to achieving the remarkably crispy-meets-creamy texture is to use russets. Their natural starch and low moisture content make them ideal for roasting at high temperatures. To get them crisp and golden, they'll need a little TLC: Use a big bowl when you're tossing them with the oil and then really get in there with your hands to make sure every slice is well coated.
Grilled Bacon BLTs
Thick-cut bacon grills much better than thin strips, which have a tendency to get burnt and overly crisp.
Peach-Plum Galette
Use any stone fruit that looks good to you, or combine two or three types as long as the total weight is 2 lb. For example, try baking with a mix of plums, or combine peaches and nectarines, or try apricots and cherries.
Health and Fitness News
More U.S. Teens Vaping Nicotine
Among high school seniors across America about 25% are vaping nicotine e-cigarettes this year, a jump from 21% last year.
Media Giants Pull E-Cigarette Ads
CBS, WarnerMedia and Viacom have banned ads for e-cigarettes. The ban comes after a spate of vaping-related lung infections and seven deaths.
Maker Halts Distribution of Generic Zantac Due to Possible Carcinogen
A distribution halt is not the same as a full recall, and it means that generic Zantac (ranitidine) remaining on store shelves can still be sold, CBS News reported.
New Kids' Drink Guidelines: Avoid Plant-Based Milks
The take-home message from the new "Healthy Drinks, Healthy Kids" guidelines:  Cut down on sugary sodas, juices and the like, and favor breast milk or cow's milk for youngsters instead of trendy plant-based milks.
Four-Legged Friends Help Buffer Loss of a Spouse
Investigators looked at 437 older adults, some of whom lost a spouse, either through divorce or death. They found that having a cat or dog at home was linked to an easing of  loneliness and depression.
A Drink a Day Might Be Good for Diabetics' Health, Study Suggests
The review found that people who had a bit of alcohol daily had lower levels of a type of blood fat called triglycerides. But alcohol didn't seem to lower blood sugar levels in people who already had type 2 diabetes, the review found.
Daily Low-Dose Aspirin May Help Some People
Some people with good heart health still might benefit from taking daily low-dose aspirin, a new study from New Zealand says.
Study Questions Hormone Rx for Prostate Cancer
Running contrary to current guidelines, new research suggests that use of hormone-suppressing treatment over the long term may not help some men battling recurrent prostate cancer, and may even cause harm.
Radiation Rx Might Ease a Dangerous Irregular Heart Beat
This irregular rhythm, called ventricular tachycardia (VT), occurs when the heart's lower chambers start to beat uncontrollably fast. Once it starts, it can kill within minutes.
Smog Particles Can Reach Developing Fetus: Study
Air pollution can penetrate a pregnant woman's placenta and potentially threaten the health of a developing fetus, new research warns.
Gold Medal Flour Recalled Over E. Coli Fears
General Mills is recalling 5-pound bags of its Gold Medal Unbleached All Purpose Flour because they may be contaminated with E. coli, according to the FDA.
Alabama Man Free of Sickle Cell After Gene Therapy
An Alabama man is free of sickle cell disease after receiving gene therapy for two years as part of a clinical trial.
Cervical Cancer Outcomes Worse Where Clinics Close
As government funding dried up and many women's health clinics across America closed, cervical cancer screening rates fell and deaths from the disease rose, a new report shows.
Carcinogen Found in Menthol E-Cigarettes
As doctors race to determine what is causing sudden and severe lung illnesses among some vapers, new research discovers dangerously high levels of a known carcinogen in menthol-flavored electronic cigarettes.