Welcome to The Breakfast Club! We're a disorganized group of rebel lefties who hang out and chat if and when we're not too hungover we've been bailed out we're not too exhausted from last night's (CENSORED) the caffeine kicks in. Join us every weekday morning at 9am (ET) and weekend morning at 10:00am (ET) (or whenever we get around to it) to talk about current news and our boring lives and to make fun of LaEscapee! If we are ever running late, it's PhilJD's fault.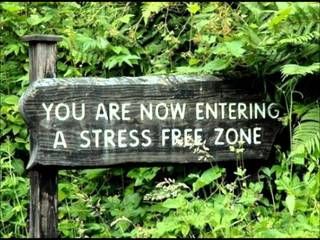 This Day in History
Chuck Yeager breaks sound barrier; Britain's Battle of Hastings takes place; Martin Luther King, Jr. wins Nobel Peace Prize; Former President Theodore Roosevelt shot; Singer Bing Crosby dies.
Breakfast Tunes
Something to Think about over
Coffee

Prozac
The genius of impeachment lay in the fact that it could punish the man without punishing the office.
Breakfast News
California governor signs bill limiting oil, gas development
Mack Truck workers begin strike at plants in 3 states
Chicago teachers may test unions' 'social justice' strategy
Census Bureau seeks state data, including citizenship info
High court to consider state role in prosecuting immigrants
Effort to nix English immersion in Arizona finds support
A solution for food waste in schools: Give it to the pigs
California to ban smoking on state parks, beaches
Some US states marking their first Indigenous Peoples' Day
Ecuador deal cancels austerity plan, ends indigenous protest
Syria's Kurds look to Assad for protection after US pullout
A crunch Brexit week looms with drama in London and Brussels
Hundreds of migrants corralled at detention center in Mexico
Orban's party suffers major losses in Hungary's local votes
Breakfast Blogs
Donald Trump Whipped Up a Slanderous Attack on Ilhan Omar at His Minneapolis Rally Charles P. Peirce, Esquire Politics
The President's Joint Defense Agreement with the Russian Mob emptywwheel aka Marcy Wheeler. emptywheel
A Meditation: Who Are You? Rayne, emptywheel
How Wingnut Bizarro World is making us all unsafe digby aka Heather Digby Parton, Hullabaloo
Diners, Drive-Ins, and Dives tristero, Hullabaloo
"You have sold us. This is immoral."
Police in Metropolitan Dallas Rack Up Another Homicide Scott Lemieux, Lawyers, Guns and Money
Erik Visits an American Grave, Part 563 Erik Loomis, Lawyers, Guns and Money
Room 101 driftglass, at his blog
For the Record: Some Troll Yastreblyansky, The Rectification of Names
Random Observations on Two Nights of Trump Batshittery The Rude Pundit, at his blog
WOMAN TELLS JOKE, WORLD OF POLITICS TAPS STRATEGIC FAINTING COUCH RESERVE Steve M., No More Mister Nice Blog