Welcome to The Breakfast Club! We're a disorganized group of rebel lefties who hang out and chat if and when we're not too hungover we've been bailed out we're not too exhausted from last night's (CENSORED) the caffeine kicks in. Join us every weekday morning at 9am (ET) and weekend morning at 10:00am (ET) (or whenever we get around to it) to talk about current news and our boring lives and to make fun of LaEscapee! If we are ever running late, it's PhilJD's fault.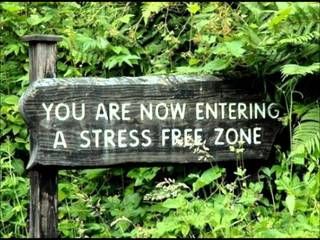 This Day in History
President George W. Bush signs USA Patriot Act; Henry Kissinger says 'peace is at hand' in Vietnam; Gunfight at the OK Corral takes place; Actor Bob Hoskins and 'Wheel of Fortune' host Pat Sajak born.
Breakfast Tunes
Something to Think about over
Coffee

Prozac
Dignity does not come from avenging insults, especially from violence that can never be justified. It comes from taking responsibility and advancing our common humanity.
Breakfast News
Tally of children split at border tops 5,400 in new count
GM workers ratify contract, ending contentious 40-day strike
Firefighters race to control blazes before winds roar back
Washington banning US flights to all Cuban cities but Havana
Tropical storm heads to Gulf coast as rain douses Southeast
National Parks Service drops plan to allow ATVs in Utah
Rebuilding of historic Glacier National Park chalet finished
EU envoys agree that Brexit extension is needed, no date set
Bolivia reveals final vote results, but no winner declared
Masses of Chileans jam capital in protest against government
Russia says it sent hundreds of additional troops to Syria
Australia's iconic rock Uluru scaled by final climbers
Nations pledge $9.8B to global climate fund to help the poor
Breakfast Blogs
President Obama Left Quite a Mark at the Funeral Service for Elijah Cummings Charles P. Pierce, Esquire Politics
Main Justice Now Looking for the Evidence in Plain Sight They Ignored in August emptywheel aka Marcy Wheeler, at her blog
Friday Night Soother digby aka Heather Digby Parton, Hullabaloo
By All Accounts, John Durham Works for the Most Corrupt US Government Ever tristero, Hullabaloo
Top Shelf Tom Sullivan, Hullabaloo
Black PSYOP, l'Affaire Ukraine, AG Barr's Investigation, and the Impeachment Inquiry of the President Adam L. Silverman, Balloon Juice
George Washington's Advisors Agreed: Impeachment Did Away with Executive Privilege Jean Galbraith and Michel Paradis, Just Security
The Collapse of the President's Defense Benjamin Wittes, Lawfare
I Support a full investigation Scott Leieux, Llawyers, Guns and Money
A Hello to Arms Paul Campos, Lawyers, Guns and Money
Trump's Allies Growing Desperate for Defenses of Ukraine Scandal Jonathan Chait, New York Magazine
In The Darkness, Much Becomes Clear driftglass, at his blog
Barr's Zombie Investigation Yastreblyansky, The Rectification of Names
SO WHO'LL FALL FOR TULSI GABBARD'S RATF*CK?Steve M., No More Mister Nice Blog
Trump Gutted Cyber Defenses, Now The FBI Needs YOU! Dominic Gwinn, Wonkette
Tulsi Gabbard Puts On Her Robe And Her Wizard Hat Evan Hurst, Wonkette
Wall Street Journal, Why You Lying? Doktor Zoom, Wonkette