Welcome to The Breakfast Club! We're a disorganized group of rebel lefties who hang out and chat if and when we're not too hungover we've been bailed out we're not too exhausted from last night's (CENSORED) the caffeine kicks in. Join us every weekday morning at 9am (ET) and weekend morning at 10:00am (ET) (or whenever we get around to it) to talk about current news and our boring lives and to make fun of LaEscapee! If we are ever running late, it's PhilJD's fault.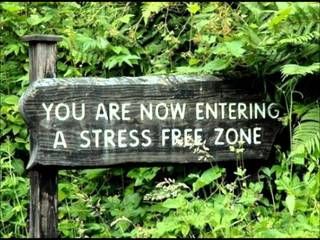 This Day in History
Britain's Prince Charles and Princess Diana announce they are separating; The Charge of the Light Brigade – is published in Britain; Solidarity union leader Lech Walesa is elected president in Poland; Actor Kirk Douglas is born.
Breakfast Tunes
Something to Think about over
Coffee

Prozac
We need a president who's fluent in at least one language.
Breakfast News
Alabama doesn't appeal injunction blocking abortion ban
Schumer: Fed workers to get 12 weeks of paid parental leave
State AGs look to head off T-Mobile-Sprint deal in court
North Dakota county may become US's 1st to bar new refugees
Accidental shootings by police expose training shortfalls
Accidental shootings raise questions about arming teachers
Deserted 5-year-old takes toddler to neighbor in bitter cold
3 Nobel winners will donate prize money to support research
1 dead, many more missing in eruption of New Zealand volcano
Iran says new budget bucks US oil embargo, uses Russian loan
Ukraine faces new challenges in peace talks with Russia
UK parties in final hunt for votes before Thursday election
Female minister, 34, tapped to become Finland's youngest PM
https://apnews.com/5c603b29a94ab8db76e0e01dde5d6d83
Breakfast Blogs
The Night the Capitol Did Not Sleep Charles P. Pierce, Esquire Politics
The WikiLeaks Conspiracy: The Government Prepares to Argue WikiLeaks Has Always Been an Organized Crime Syndicate emptywheel aka Marcy Wheeler, emptywheel
A Blast From The Past: The Extreme Male Brain. Echidne, at her blog
You do NOT criticize Dear Leader digby aka Heather Digby Parton, Hullabaloo
Politicizing the Ledes tristero, Hullablaoo
Structural change, indeed Tom Sullivan, Hullabaloo
American Geopolitical Suicide Watch: Diplomatic Capital, Again Dan Nexon, Lawyers, Guns and Money
Erik Visits an American Grave, Part 593 Erik Loomis, Lawyers, Guns and Money
Books, Real and Imagined driftglass, at his blog
The Strongest Possible Case Yastreblyansky, The Rectification of Names
IN WHICH STEVE BECOMES IRRATIONALLY ANGRY ABOUT A TWO-WORD PHRASE Steve M., No More Mister Nice Blog