Welcome to The Breakfast Club! We're a disorganized group of rebel lefties who hang out and chat if and when we're not too hungover we've been bailed out we're not too exhausted from last night's (CENSORED) the caffeine kicks in. Join us every weekday morning at 9am (ET) and weekend morning at 10:00am (ET) (or whenever we get around to it) to talk about current news and our boring lives and to make fun of LaEscapee! If we are ever running late, it's PhilJD's fault.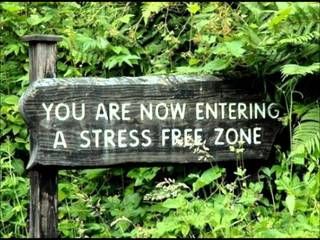 This Day in History
George Washington dies at age 67; Norwegian explorer Roald Amundsen and his group reach South Pole; Leaders of Bosnia, Serbia and Croatia sign an internationally-brokered peace treaty; Baseball's Roger Maris dies at age 51
Breakfast Tunes
Something to Think about over
Coffee

Prozac
The best measure of a man's honesty isn't his income tax return. It's the zero adjust on his bathroom scale.
Breakfast News
Report: Whistleblower says ICE denied healthcare to migrants
Opponents warn of staff exodus as US breaks up lands bureau
Mississippi 15-week abortion ban is blocked by appeals court
Cyberattack, ransomware hobbles New Orleans city government
N Carolina elections board chastises voting equipment vendor
Judge: 234K Wisconsin voter registrations should be tossed
Georgia moving forward with mass voter purge Monday
Large hospital system says it was hit by ransomware attack
Wisconsin governor: No tax credits for new Foxconn plant
Council: Horse manure still OK on Texas city's beaches
EU leaders include nuclear energy in green transition
Johnson claims Brexit mandate with new conservative majority
How US-China trade deal achieved a little but left out a lot
Battle ahead: Scotland party leader vows independence push
Breakfast Blogs
The Hour of the Founders Arrived Again on Friday Morning in the House Judiciary Committee Charles P. Pierce, Esquire Politics
Trump "Cares" about Corruption in Ukraine because It Ensures Paul Manafort Will Keep His Secrets emptywheel aka Marcy Wheeler, emptywheel
Outdated… On How Snopes Judged The Verity Of A Case About The Steubenville Rape. Echidne, at her blog
Trump is going ahead and doing it again. As he's being impeached. digby aka Heather Digby Parton, Hullabaloo
How the right uses the joy of hate to stop action on climate change Spocko, Hullabaloo
Looks Like We're Not Going to Keep It tristero, Hullabaloo
Defining democracy down Tom Sullivan, Hullabaloo
Trump Administration Proposes Rule to Collect DNA From Detained Noncitizens Krista Oehlke, Lawfare
Don't bother, they're here Paul Campos, Lawyers, Guns and Money
The Cruelty is the Entire Point Scot Lemieux, Lawyers, Guns and Money
David Brooks: It's Going To Be Rubio! driftglass, at his blog
Hi it's Stupid: Britain Yastreblyansky, The Rectification of Names
CHAIT CHERRY-PICKS Steve M., No More Mister Nice Bllog
Melania Pretty Sure Bullying Kids Is #BeBest As Long As They're … Famous? Evan Hurst, Wonkette
Hey Bill Barr, Wanna Read Rudy's Dirrrty Ukraine Fantasy Novel? Liz Dye, Wonkette
NJ Anti-Vaxxers Somehow Protesting Traffic Problems In Fort Lee Doktor Zoom, Wonkette
PSA: Don't Take Fish Antibiotics Unless You Are A Fish. In Which Case You Are Probably Not Reading This. Robyn Pennacchia, Wonkette
Andrew Sullivan: Jeremy Corbyn Killed Labour With All His Woke Pronouns Stephen Robinson, Wonkette