Welcome to The Breakfast Club! We're a disorganized group of rebel lefties who hang out and chat if and when we're not too hungover we've been bailed out we're not too exhausted from last night's (CENSORED) the caffeine kicks in. Join us every weekday morning at 9am (ET) and weekend morning at 10:30am (ET) to talk about current news and our boring lives and to make fun of LaEscapee! If we are ever running late, it's PhilJD's fault.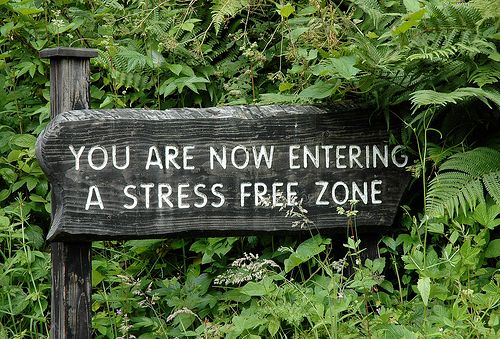 Former Nazi official Adolf Eichmann sentenced to death; Bandleader Glenn Miller disappears over the English Channel; The Bill of Rights takes effect; Sioux Indian Chief Sitting Bull killed; Walt Disney dies at age 65.
Something to think about, Breakfast News & Blogs below
ICC Holds Hearing on Afghanistan War Crimes, Including US Torture
Brett Wilkins, Common Dreams
The International Criminal Court (ICC) opened a three-day hearing in the The Hague, Netherlands on Wednesday at which prosecutors and Afghan torture victims are attempting to convince the court to overturn a previous decision to refuse to investigate war crimes committed by Taliban, Afghan government and US forces.

(Un)Folding Under Pressure

In April, the ICC Pre-Trial Chamber II announced it would not grant a request by ICC Prosecutor Fatou Bensouda to open an investigation of alleged war crimes and crimes against humanity, including deliberate attacks on civilians and child soldier conscription by Taliban militants, torture and sexual violence by members of Afghan National Security Forces (ANSF) and torture of prisoners held in US military and secret Central Intelligence Agency (CIA) prisons in Afghanistan, Poland, Romania and Lithuania. The decision was condemned by human rights advocates, many of whom accused the ICC of bowing to intense pressure from the Donald Trump administration after it barred Bensouda, a Gambian national, from entering the United States. The administration threatened further retaliation, including travel bans and economic sanctions, against the ICC.

President Donald Trump hailed the ICC's April decision as "a major international victory," while asserting that "the United States holds American citizens to the highest legal and ethical standards." Critics countered by noting the president's repeated pardoning of US war criminals, as well as America's overall general impunity from war crimes accountability, as proof of the need for more robust international war crimes investigations and prosecution.

However, the United States is not a member of the ICC, despite having signed the Rome Statute establishing the court. Jay Sekulow, a member of Trump's personal legal team, argued Wednesday at the ICC that this means court prosecutors had no legal basis upon which to build a case against US personnel. Sekulow also argued that under the "complementarity principle," the ICC's jurisdiction is limited to scenarios in which nations are unwilling or unable to prosecute war crimes.

"We have a very comprehensive system of military justice," Sekulow insisted, even in the face of Trump's recent war crimes pardons.

…
Something to think about over
coffee

prozac


PEOPLE ARE FLUSHING TOILETS 10 TIMES, 15 TIMES
by DONALD J. TRUMP

We're doing things. The lightbulb: They got rid of the lightbulb that people got used to. The new bulb is many times more expensive. And I hate to say it, it doesn't make you look as good. Of course, being a vain person, that's very important to me. (Laughter.) It's like a — it gives you an orange look. I don't want an orange look. (Laughter.) Has anyone noticed that? (Laughter.) So we'll have to change those bulbs in at least a couple of rooms where I am in the White House. (Laughter.)

But we're going back to the — it's a double standard. We have a standard of the new bulbs, and we have the old bulbs. And they're already making the old bulbs. Many people were complaining that the new bulbs were much, much more expensive. Many times, in some cases, more expensive. And the other thing, they're considered a hazardous waste that, because it's largely a gas technology, when the bulb is disposed of, you're supposed to bring it to a hazardous waste site. I said, "How many people do that?" "No — nobody does it." And, you know, that's a bad thing.

So you probably heard about it. You probably read about it. And you'll be able to buy lightbulbs that actually are better lighting, in the opinion of many — and, I tell you, in my opinion — and for a lot less money. And so we're doing that. But you'll also be able — if you want, you can buy the other bulbs also. And I'll tell you, even the bulb companies are very happy about that.

But together, we're defending the American workers. We're using common sense. We have a situation where we're looking very strongly at sinks and showers and other elements of bathrooms where you turn the faucet on — in areas where there's tremendous amounts of water, where the water rushes out to sea because you could never handle it — and you don't get any water. You turn on the faucet; you don't get any water. They take a shower and water comes dripping out. It's dripping out — very quietly dripping out. People are flushing toilets 10 times, 15 times, as opposed to once. They end up using more water. So, EPA is looking at that very strongly, at my suggestion.

You go into a new building or a new house or a new home, and they have standards, "Oh, you don't get water." You can't wash your hands, practically, there's so little water comes out of the faucet. And the end result is you leave the faucet on and it takes you much longer to wash your hands. You end up using the same amount of water.

So we're looking at, very seriously, at opening up the standard. And there may be some areas where we'll go the other route — desert areas. But for the most part, you have many states where they have so much water that it comes down — it's called rain — (laughter) — that they don't know — they don't know what to do with it.

So we're going to be opening up that, I believe. And we're looking at changing the standards very soon. And that's a little bit like the lightbulb, where you get a bulb that's better for much less money. We go back — but you have the other alternative. And you'll keep the other alternative with sinks and showers, et cetera, too. But that's been a big problem.

So a lot — a lot of the things we do are based on common sense. Somebody said, "Is that a conservative, is it a liberal thing? Is it — what is it? What are we doing?" I said, "It's a commonsense thing." In so many — so many of the things that we do, it's based on common sense, like the car. The car will end up with that net tremendous saving, environmentally, when you think of all the cars, the old cars, that will come off the road. You'll end up with a very — a better car. And you'll end up — environmentally, it will be ultimately much better.

– – –
Transcript excerpted from WhiteHouse.gov.
!--more-->