Welcome to The Breakfast Club! We're a disorganized group of rebel lefties who hang out and chat if and when we're not too hungover we've been bailed out we're not too exhausted from last night's (CENSORED) the caffeine kicks in. Join us every weekday morning at 9am (ET) and weekend morning at 10:00am (ET) (or whenever we get around to it) to talk about current news and our boring lives and to make fun of LaEscapee! If we are ever running late, it's PhilJD's fault.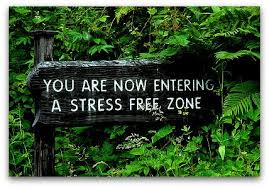 This Day in History
An armistice ends the fighting in World War I; Pilgrims sign Mayflower Compact; Palestinian leader Yasser Arafat dies; Author Kurt Vonnegut, Jr. and actor Leonardo DiCaprio born.
Breakfast Tunes
Something to Think about over
Coffee

Prozac
Life is what happens to us while we are making other plans.
Breakfast News
The Latest: Wisconsin gov pleads with people to stay home
US surpasses 1 million virus cases in November
El Paso, Texas, is asking for 4 more mobile morgues as Covid-19 deaths spike
'Obamacare' likely to survive, high court arguments indicate
Census Bureau denies fake data allegations by census workers
Despite Trump's claims, mail voting ensured smooth election
Puerto Rico unearths uncounted ballots 1 week after election
Destruction of murder hornets nest doesn't end threat
A 2,000-pound great white shark has been spotted near Miami
Final weeks of historic hurricane season bring new storms
Veterans and Gold Star families to get free access to national parks, wildlife refuges and other public lands
As virus spikes, Europe runs low on ICU beds, hospital staff
'Serious adverse event' that led Brazil to suspend Sinovac trial has 'no relation' to coronavirus vaccine
Denmark rolls back order for mink cull amid legal dispute
UN and EU slam Israel after West Bank demolition leaves 73 Palestinians homeless
UK defiant even after House of Lords rejects Brexit bill
South Africa to arrest ruling party leader for corruption
Russian peacekeepers deploy to secure Nagorno-Karabakh truce
Peru's swears in new leader as political turmoil hits nation
Falklands to be landmine free nearly 40 years after war
Archaeologists in Norway find rare Viking ship burial using only radar
Breakfast Blogs
Just About Every Justice Is Sick of People Bringing Lame-Ass Arguments About the Affordable Care Act Charles P. Pierce, Esquire Politics
The Last Time Billy Barr Ordered a Politicized Investigation, DOJ Altered Documents for Public Consumption emptywheel aka Marcy Wheeler, emptywheel
Barr's gambit digby aka Heather Digby Parton, Digby's Hullabaloo
Indulge them at your peril Tom Sullivan, Digby's Hullabaloo
The GSA's Delay in Recognizing the Biden Transition Team and the National Security Implications Ryan Goodman and Kate Shaw, Just Security
USPS 'Whistleblower' in Pennsylvania 'Completely Recanted' Allegations of Election Fraud (Update) Jerry Lambe, Law & Crime
'It's All a Farce': Trump Campaign Lawsuit Challenges Less Than One Percent of Biden's Arizona Ballot Lead Colin Kalmbacher, Law & Crime
Civil Rights Groups, Black Voters Move to Intervene in Trump's 'Unprecedented, Unsupported, and Unsupportable' Pa. Lawsuit Adam Klasfeld, Law & Crime
A coup and a scam Paul Campos, Lawyers, Guns and Money
Eleven is a hell of a rule Scott Lemieux, Lawyers, Guns and Money
Erik Visits an American Grave, Part 720 Erik Loomis, Lawyers, Guns and Money
Got Paranoia? Everywhere Except Pennsylvania Yastreblyansky, The Rectification of Names
ASSUMING TRUMP EVER LEAVES, COULD A REPUBLICAN CRACK-UP FOLLOW? Steve M., No More Mister Nice Blog
President-Elect Biden Not Surprised Trump And Pompeo Being Low-Rent Fascists, Just Disappointed Evan Hurst, Wonkette
Just Mike Pompeo LOLing About The Incipient Coup, Because He Is Garbage Liz Dye, Wonkette
My God, Biden's Coronavirus Task Force Is FULL OF DOCTORS Doktor Zoom, Wonkette
We Love This Song: Private Prison Stocks Drop After Biden Win Robyn Pennacchia, Wonkette
Kimberly Guilfoyle, Boyfriend Want To Run RNC (Into Ground) Stephen Robinson, Wonkette