Health and Fitness News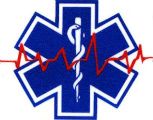 Welcome to the Stars Hollow Gazette's Health and Fitness News weekly diary. It will publish on Saturday afternoon and be open for discussion about health related issues including diet, exercise, health and health care issues, as well as, tips on what you can do when there is a medical emergency. Also an opportunity to share and exchange your favorite healthy recipes.
Questions are encouraged and I will answer to the best of my ability. If I can't, I will try to steer you in the right direction. Naturally, I cannot give individual medical advice for personal health issues. I can give you information about medical conditions and the current treatments available.
You can now find past Health and Fitness News diaries here.
Follow us on Twitter @StarsHollowGzt
What To Cook
Alton Brown Makes Broccoli Casserole
Preheat oven to 350 degrees F.
In a bowl combine mayonnaise, yogurt, cheddar cheese, blue cheese dressing, eggs, salt, pepper, and flavor pack from noodles. In a separate bowl combine broccoli, mushrooms, and broken noodles then toss together wet mixture and vegetables to evenly coat. Place in an 8 by 8-inch baking dish that has been sprayed with non- stick cooking spray and cook for 45 minutes covered. Then remove cover and bake for additional 15 minutes to brown. Cool for 15 minutes before serving.
Health and Fitness News
Leaders Urge Caution as COVID Surges in Nursing Homes
Coronavirus cases in the nation's 15,600 nursing homes have reached a record high, leaving operators struggling to protect staff and residents.
Study Casts Doubt on Plasma as COVID Treatment
Early in the COVID-19 pandemic, anecdotal reports suggested that infusing very sick patients with the blood plasma of people who'd survived the disease might help boost outcomes. But new study findings, along with disappointing results from prior trials, suggest that those initial hopes may have been unfounded.
Report: CDC May Shorten Self-Quarantine Time
The Wall Street Journal says the Centers for Disease Control and Prevention may soon recommend that people exposed to the coronavirus self-quarantine for seven to 10 days instead of 14 days.
Could the Pill Reduce Asthma Attacks?
Women with asthma may suffer fewer severe symptom attacks if they are on birth control pills, a large new study suggests.
Model: COVID Cases Could Top 20 Million in January
The U.S. could nearly double its current 12.4 million coronavirus cases and reach more than 20 million cases by late January, according to a new forecasting model by Washington University in St. Louis.
Mediterranean Diet Cuts Women's Odds for Diabetes
Overweight women who eat a Mediterranean-like diet may reduce their odds of developing type 2 diabetes by 30%, compared with women who don't, a new study suggests.
Anxiety Might Speed Alzheimer's: Study
Older adults with memory problems may progress to Alzheimer's more quickly if they are also suffering from anxiety symptoms, a preliminary study suggests.
Experts: COVID Vaccine May Cause Side Effects
Americans who get a shot shouldn't be surprised if they feel under the weather for a few days afterwards, expert say. Vaccines work to fight disease by producing an immune response within the body. And sometimes that means flu-like symptoms, such as aches, headache and fever.
CRISPR-Based Therapy Shows Early Promise for Cancer
Researchers say they have used CRISPR, a new technology that allows scientists to edit a cell's DNA, to destroy cancer cells in mice.
AstraZeneca Says COVID-19 Vaccine 70% Effective
Pharmaceutical company AstraZeneca announced Monday morning that its coronavirus vaccine is on average 70% effective in preventing COVID-19. The news follows on the heels of Pfizer and Moderna reporting that their vaccines are both about 95% effective.
COVID-19 Vaccination Could Start December 11th
Pfizer's coronavirus vaccine could be approved and roll out across the U.S. at the end of the second week in December.
FDA Authorizes Regeneron COVID Antibody Treatment
The FDA issued an emergency use authorization to Regeneron Pharmaceuticals for its monoclonal antibodies — casirivimab and imbdevimab — to be administered together to treat mild-to-moderate COVID-19 in adults and kids over age 12.
Delirium Could Indicate COVID-19 in Older Adults
Studies show that delirium or confusion could be an early warning signal of COVID-19 in older adults.
Vegan Diets Tied to Higher Bone Fracture Risk
Vegans face a 43% higher risk for bone fractures than meat eaters, a large British study warns. The researchers also identified a notably higher risk for hip fractures among those who eat fish but no meat (pescatarians), and among vegetarians who swear off both meat and fish, but do consume dairy and/or eggs.
'Hidden' Prostate Cancer Usually Means Good Outcome
Negative biopsies among early-stage prostate cancer patients who've chosen active surveillance are associated with a low risk of disease progression, but they aren't a sign that their cancer has completely vanished, a new study indicates.
Young Americans Lonely, Depressed During Pandemic
Loneliness, anxiety, depression and substance use have increased sharply among young American adults during the COVID-19 pandemic, a survey shows.