Welcome to The Breakfast Club! We're a disorganized group of rebel lefties who hang out and chat if and when we're not too hungover we've been bailed out we're not too exhausted from last night's (CENSORED) the caffeine kicks in. Join us every weekday morning at 9am (ET) and weekend morning at 10:00am (ET) (or whenever we get around to it) to talk about current news and our boring lives and to make fun of LaEscapee! If we are ever running late, it's PhilJD's fault.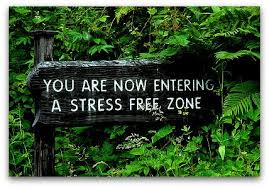 This Day in History
Ranger 7 beams lunar pictures; France's Marquis de Lafayette makes his name in the American Revolution; Thomas Eagleton withdraws as George McGovern's running mate; Harry Potter author J.K. Rowling born
Breakfast Tunes
Something to Think about over
Coffee

Prozac
Ah, summer, what power you have to make us suffer and like it.
Breakfast News
US News
The Latest: Dallas judge says masks required in courthouses
Hawaii reports highest number of new COVID cases in pandemic
Little Rock schools chief seeks suit over mask mandate ban
Oklahoma GOP likens vaccine mandates to persecution of Jews
Study: Vaccinated people can carry as much virus as others
Pentagon grappling with new vaccine orders; timing uncertain
Evictions looming, Biden fails to get Congress to extend ban
California wildfire flares but within line crews have built
Mudslides force more than 100 to spend night on highway
US sues Texas to block state troopers from stopping migrants
South Dakota air quality alert expanded statewide
San Francisco tenants get 6-figure buyout to leave luxe unit
Bezos loses appeal of NASA's plans to use Musk moon lander
Florida zoo: Man injured by jaguar after crossing barrier
Los Angeles air traffic control warns 'jetpack guy is back'
'Big chair' in front of Vermont bank damaged by vandals
US Politics
$1 trillion infrastructure plan clears another Senate hurdle
Trump urged Justice officials to declare election 'corrupt'
Justice says IRS must give Trump tax returns to Congress
Justice Department says Russians hacked federal prosecutors
Georgia GOP starts push for takeover of local election board
International News
In heat emergency, Greece adds checks for fires, power cuts
Russia blames space station lab incident on software failure
Sports
Olympics Latest: Britain wins gold in mixed triathlon
Staying perfect: Dressel wins another gold with world record
McLaughlin, Muhammad pass easily through 1st-round hurdles
Rapinoe converts and US gets past Netherlands on penalties
US prospects, released players beat Israel 8-1 in Olympics
Votto homers in 7th straight game, one shy of MLB record
Nationals defeat Cubs 4-3 after both sell off at deadline
Annika Sorenstam takes 3-shot lead in US Senior Women's Open
With college sports in flux, NCAA set to overhaul itself
Breakfast Blogs
Carl Levin Created the 'At Long Last, Have You No Decency?' Moment for the 2008 Financial Crisis Charles P. Pierce, Esquire Politics
The Cellebrite Wars: Moxie's Stunt and Freddie's Phone emptywheel aka Marcy Wheeler, emptywheel
Infrastructure tango digby aka Heather Digby Parton, Digby's Huhllabaloo
Use it or lose it, Democrats Tom Sullivan, Digby's Hullabaloo
DC Court Dumps Police Union's Attempt To Block Release Of Recordings, Officers' Names Following Police Shootings Tim Cushing, Techdirt
Top German Court Says Facebook Must Inform Users About Deleting Their Posts Or Suspending Their Account, Explain Why, And Allow Them To Respond Glyn Moody, Techdirt
Last Month In An LA Court I Witnessed The Future Of A World Without Section 230; It Was A Mess Mike Masnick, Techdirt
Broadband Portion Of Bipartisan Infrastructure Plan Appears Watered Down But Still Helpful Karl Bode, Techdirt
Supreme Court Brief Argues for End of Abortion by Warning Against the Rise of 'Pagan' Jurisprudence and by Citing Bob Dylan Colin Kalmbacher, Law & Crime
DOJ Lawsuit: Texas Gov. Greg Abbott's Ban on Transporting Immigrants Will Endanger Children, Make COVID-19 Worse Aaron Keller, Law & Crime
Welp Dan Nexon, Lawyers, Guns and Money
COVID-19 showing the show-me state Scott Lemieux, Lawyers, Guns and Money
The vaccinated anti-vaxxers Paul Campos, Lawyers, Guns and Money
Union Divisions on Vaccines Erik Loomis, Lawyers, Guns and Money
WE'RE WRONG ABOUT EVERYTHING AGAIN Steve M., No More Mister Nice Blog
US Men's Soccer Thinks Women's Team Deserves *More Than* 'Equal Pay,' Since They're Better Robyn Pennacchia, Wonkette
When Did Jim Jordan Talk To Trump On January 6? Last Week, All The Time. About What? All Of It, Nothing. Evan Hurst, Wonkette
Trump Urged DOJ To 'Say The Election Was Corrupt And Leave The Rest To Me.' Very Cool, Very Legal. Liz Dye, Wonkette
Wild Idea: Stop Voter Suppression Even If It Means Putting Joe Manchin's Name On The Bill Doktor Zoom, Wonkette