Welcome to The Breakfast Club! We're a disorganized group of rebel lefties who hang out and chat if and when we're not too hungover we've been bailed out we're not too exhausted from last night's (CENSORED) the caffeine kicks in. Join us every weekday morning at 9am (ET) and weekend morning at 10:00am (ET) (or whenever we get around to it) to talk about current news and our boring lives and to make fun of LaEscapee! If we are ever running late, it's PhilJD's fault.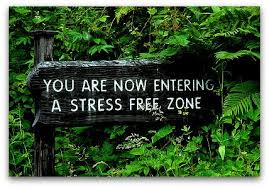 This Day in History
America enters World War Two; Former Beatle John Lennon is shot to death in New York.
Breakfast Tunes
Something to Think about over
Coffee

Prozac
Let us not look back in anger, nor forward in fear, but around in awareness.
Breakfast News
US News
Phoenix pauses COVID-19 vaccine mandate for city workers
Judge blocks Biden vaccine mandate for federal contractors
Student denied emergency relief in Nevada vaccination suit
S. Carolina lawmakers advance COVID-19 vaccine mandate ban
Navajo Nation: 35 more COVID cases, no deaths 3rd day in row
Navy contests Hawaii's orders to suspend, drain fuel tanks
EPA lowers ethanol requirements, citing reduced demand
Major outage hits Amazon Web Services; many sites affected
Study can't confirm lab results for many cancer experiments
Nevada jury: Health insurers owe ER doctors $60M in damages
Bidens honor Pearl Harbor's fallen in visit to WWII Memorial
Test feeding plan in works for starving Florida manatees
Instagram launches tool urging teens to take a break
Most herbs don't thrive on winter windowsills. Two do.
'Cheugy,' 'omicron' among 2021′s most mispronounced words
Tonto National Forest replacing miles of fire-damaged fences
US Politics
Senate rejects bipartisan bid to stop $650M Saudi arms sale
Beshear to propose 'historic investments' for education
Biden to withdraw embattled banking regulator nominee
Jan. 6 panel threatens contempt vote after Meadows withdraws
Arkansas lawmakers meeting to take up income tax cut plan
Congressional leaders reach deal to hike debt limit
Biden's Supreme Court commission releases final report
If Roe falls, some fear ripple effect on civil rights cases
New York City poised to give voting rights to noncitizens
International News
Armed gangs raise risks in vaccinating rural Nigerians
Biden, Putin square off as tension grows on Ukraine border
Suspect in killing of Saudi journalist arrested in France
Myanmar democracy in new era as Suu Kyi sidelined by army
End of an era: Germany's Merkel bows out after 16 years
Sports
UConn's Bueckers suffered fracture, may miss up to 2 months
Mobley's 23 points lead No. 16 USC over E. Kentucky 80-68
Harris scores 26, Butler beats Oklahoma in overtime, 66-62
Tshiebwe scores 23, No. 10 Kentucky beats Southern 76-64
Nets beat Mavs 102-99, hand Dallas 5th consecutive home loss
Khaira stretched off as Blackhawks lose to red-hot Rangers
Islanders snap 11-game skid with 5-3 win over Senators
Zegras' over-the-net flip lifts Ducks over Sabres, 2-0
Lightning rally late, beat Canadiens 3-2 in Cup rematch
Australia joins US in diplomatic boycott of Beijing Games
Breakfast Blogs
People May Die in Prison at Guantanamo Without Ever Being Charged With a Crime Charles P. Pierce, Esquire Politics
John Durham Wants Permission to Delay Providing Evidence of How Weak His Michael Sussmann Case Is emptywheel aka Marcy Wheeler, emptywheel
Florida Republicans are destroying the state's flagship university Betty Cracker, Balloon Juice
Make it stop. Please. digby aka Heather Digby Parton, Digby's Hullabaloo
Meadows lies, ask Trump's doctors about his COVID tests. Spocko, Digby's HUllabaloo
A thirst for revenge Tom Sullivan, Digby's Hullabaloo
New York Times Lies About City's Murder Rate, NYPD's Clearance Rate To Sell Fear To Its Readers Tim Cushing, Techdirt
Rep. Thomas Massie Seems To Have Skipped Over The 1st Amendment In His Rush To 'Defend' The 2nd Mike Masnick, Techdirt
Citing Ashley Biden's Privacy, Judge Refuses to Release Documents from Investigation into Project Veritas, James O'Keefe Aaron Keller, Law & Crime
Texas flagrantly violated the 14th Amendment and the guaranty clause to guarantee one-party rule, and the Roberts Court will love it Scott Lemieux, Lawyers, Guns and Money
Countering Corruption Dan Nexon, Lawyers, Guns and Money
Political hobbyism Paul Campos, Lawyers, Guns and Money
Erik Visits an American Grave, Part 972 Erik Loomis, Lawyers, Guns and Money
Biden: Don't Repeat Jimmy Carter's Catastrophic Mistake on Inflation Jeff Faux, The American Prospevt
Now Is The Time For All Good People… drftglass, at his blog
More Good News! Yastreblyansky, The Rectification of Names
AXIOS REPORTS POLL NUMBERS THAT CONTRADICT THE DOMINANT NARRATIVE, STICKS WITH NARRATIVE ANYWAY Steve M., No More Mister Nice Blog
Pull The Fire Alarm, Trump's 2024 Coup Is Already Raging Evan Hurst, Wonkette
Is Jim Jordan Planning To Kill Us All? Robyn Pennacchia, Wonkette
David Perdue Will Lay Own Body Down Before Stacey Abrams's Evil Shermanesque Death March To GA Gov! Stephen Robinson, Wonkette
Mark Meadows Playing Stupid Games With 1/6 Committee Subpoena, Again, Will Win Stupid Prizes Liz Dye, Wonkette
SHUT UP LARRY. American Middle, Working Classes Got Some $$$ In Their Pockets! Doktor Zoom, Wonkette