Welcome to The Breakfast Club! We're a disorganized group of rebel lefties who hang out and chat if and when we're not too hungover we've been bailed out we're not too exhausted from last night's (CENSORED) the caffeine kicks in. Join us every weekday morning at 9am (ET) and weekend morning at 10:00am (ET) (or whenever we get around to it) to talk about current news and our boring lives and to make fun of LaEscapee! If we are ever running late, it's PhilJD's fault.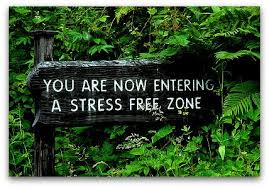 This Day in History
Apollo Eight astronauts orbit the moon; Ku Klux Klan is founded; Human voice first transmitted via radio; Suez Canal opened.
Breakfast Tunes
Something to Think about over
Coffee

Prozac
Just because something doesn't confirm your existing beliefs does not mean it's a hoax.
Breakfast News
US News
Iowa expected to spend more than $9M for nursing help
Arkansas reports 1,314 new COVID-19 cases
Omicron hits Hawaii as infection surge nears all-time record
Louisiana health department: omicron may be 84% of new cases
US sets shorter COVID-19 isolation rules for health workers
New Jersey to pay $53M over COVID deaths at veteran's homes
To grandmother's house or no? Omicron disrupts holiday plans
New Year's Eve in Times Square still on, with smaller crowd
US adds Merck pill as 2nd easy-to-use drug against COVID-19
Universal Orlando reinstates mask rule as COVID cases rise
Officials question San Francisco's emergency over opioids
US tribes see hope for clean water in infrastructure bill
Texas board withdraws pardon recommendation for George Floyd
5 teenagers charged in armed carjacking of US Rep. Scanlon
Kim Potter guilty of manslaughter in Daunte Wright's death
Company seeks to restore oil lease on land sacred to tribes
Amazon settles with NLRB to give workers power to organize
Seattle to open severe weather shelters during cold snap
2 dead in submerged car as California storm worries spread
Charges reduced against driver in deadly Nebraska crash
US Politics
Trump asks Supreme Court to block release of Jan. 6 records
White House nixes work requirement in Georgia Medicaid plan
Biden signs bills on forced labor in China, ALS research
For GOP, national party line trumps bringing home the bacon
40 federal judges confirmed in 2021; Biden nominates 2 more
Georgia election workers file second suit over fraud claims
US delays intelligence center targeting foreign influence
High court to hold special session on vaccine requirements
US has reunited 100 children taken from parents under Trump
Buttigieg doles out $241M to US ports to boost supply chain
International News
UK data suggests hospitalization is less likely with omicron
Greece cancels Christmas events, brings back mask mandate
Putin to the West: 'It is not us who threaten anyone'
Pope demands humility in new zinger-filled Christmas speech
Changing climate parches Afghanistan, exacerbating poverty
Chile's tattooed president-elect honors homeland in ink
In Africa, rescuing the languages that Western tech ignores
Sports
Rutgers to replace Texas A&M in Gator Bowl vs. Wake Forest
SEC, Big East alter basketball policies as COVID cases spike
Without the NHL, Russia emerges as favorite for Olympic gold
Deal craters for USADA to oversee horse racing anti-doping
Breakfast Blogs
There Will Be No Law or Substance Behind Jim Jordan's Defense, But It Will Be a Show Charles P. Pierce, Esquire Politics
Broken Windows Policing and January 6 Plea Deals emptywheel aka Marcy Wheeler, emptywheel
The New Village, Same as the Old Village digby aka Heather Digby Parton, Digby's Hullabaloo
Moonwalking past the political graveyard Tom Sullivan, Digby's Hullabaloo
Gorsuch's Crusade Against Vaccine Mandates Could Topple a Pillar of Public Health Dahlia Lithwick, Slate
Crisis of Command: The Pentagon, The President, and January 6 Ryan Goodman amd Justin Hendrix, Just Security
'Flynn Has Failed': Federal Judge Immediately Rejects ex-National Security Advisor's Motion to Halt Jan. 6 Committee Investigation Elura Nanos, Law & Crime
Supreme Court Sets Stage for Oral Arguments on Biden's Vaccine Mandate for Employers Early Next Year Adam Klasfeld, Law & Crime
Massive undercounting of deaths caused directly by COVID-19 Paul Campos, Lawyers, Guns and Money
One powerful motivation for conspiracy theories is that they can help evade the conclusion that you're a massive sucker Scott Lemieux, Lawyers, Guns and MoneY
Erik Visits an American Grave, Part 980 Erik Loomis, Lawyers, Guns and Money
SCOTUS Will Give Up A Vacation Day To Ensure American Workers Get Exposed To COVID As God Intended Liz Dye, Wonkette
Oh Sh*t, All The QAnon People Got Murdered By Anthrax! Stephen Robinson, Wonkette
LOL White Men Rebecca Schoenkopf, Wonkette
Your COVID Roundup Is A Festivus Miracle! Doktor Zoom, Wonkette