Welcome to The Breakfast Club! We're a disorganized group of rebel lefties who hang out and chat if and when we're not too hungover we've been bailed out we're not too exhausted from last night's (CENSORED) the caffeine kicks in. Join us every weekday morning at 9am (ET) and weekend morning at 10:00am (ET) (or whenever we get around to it) to talk about current news and our boring lives and to make fun of LaEscapee! If we are ever running late, it's PhilJD's fault.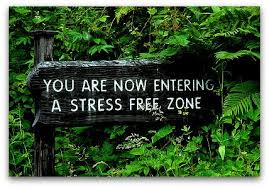 This Day in History
U.S. Supreme Court legalizes abortion; Theodore Kaczynski pleads guilty; Queen Victoria dies; "The Crucible" opens;"Laugh-In" premieres.
Breakfast Tunes
Michael Lee Aday aka Meat Loaf (September 27, 1947 – January 20, 2022)
Something to Think about over
Coffee

Prozac
We're all just passing time and occupy our chair very briefly.
Breakfast News
US News
Omicron surge is undermining care for other health problems
Preteens can get vaxxed without parent under California bill
Booster shots needed against omicron, CDC studies show
1 NYPD officer killed, 1 severely injured in Harlem shooting
Jewish leaders urge worship attendance after hostage siege
Intel to build $20B Ohio chip facility amid global shortage
GM to spend $6.5B, add 4,000 jobs at Michigan EV factories
US, Colorado reach proposed settlement in 2015 mine spill
Los Angeles weighs phasing out oil and gas drilling
Rare blast of snow, ice takes aim at Southeast US coast
Police: Truck with 100 monkeys crashes, some of them missing
Pleasanton police: 'Adorable' piglet found wandering city
US Politics
McConnell responds to uproar over comment about Black voters
Sinema faces blowback in Arizona for votes defying Democrats
Facing tough '22 elections, Dems want a year of achievements
Giuliani associate gets year in prison in foreign donor case
House panel obtains Trump records after Supreme Court ruling
New step to curb tech giants' power advanced by Senate panel
Minnesota lawmakers face $7.7B surplus in 2022 session
International News
Latin America, Asia latest to get hit with omicron surge
Russia hits all-time high of new infections, blames omicron
US, Russia to try more diplomacy amid tensions over Ukraine
'Minor incursion' by Russia could complicate West's response
Where Ukraine's sunflowers once sprouted, fears now grow
Biden, Kishida talk China, nuclear weapons in first meeting
Canada, US and allies talk aid for Haiti at virtual meeting
Sports
No. 9 UConn thumps Seton Hall 71-38, avoids rare losing skid
Jones keeps No. 2 Stanford rolling in 97-74 win over Cal
Thomas' season-high 25 points lead No. 10 Arizona pasts Utah
Arizona St. women overcome 29 turnovers, top No. 22 Colorado
Holmgren, Timme lead No. 1 Gonzaga over San Francisco 78-62
No. 14 Michigan State ends No. 8 Wisconsin's 7-game streak
Martin scores 27, No. 25 UConn tops Butler again, 75-56
With Cockburn out, No. 17 Illinois falls 81-65 to Maryland
Thompson scores 21, St. Francis slips by Central Connecticut
Jazz snap three-game home skid, beat Pistons 111-101
Curry hits winning jumper, Warriors beat Rockets 105-103
Morant scores 38, Grizzlies knock off Jokic, Nuggets 122-118
Husso sharp, Bozak gets shorty as Blues beat Kraken 5-0
Grant's 2 goals lead Anaheim Ducks' 5-1 rout of Tampa Bay
Hartman powers Wild past Blackhawks 5-1
DeAngelo helps Hurricanes beat Rangers 6-3
Breakfast Blogs
Five Percent of Mueller Pre-Grand Jury Interviews Pertain to Still Ongoing Investigations emptywheel aka Marcy Wheeler, emptywheel
'Clown Car on Fire' Betty Cracker, Balloon Juice
Will the new election police wear their traditional white hoods? digby aka Heather Digby Parton, Digby's Hullabaloo
That's some liberal bias ya got there Tom Sullivan, Digby's Hullabaloo
The Governor Who Thinks Examining HTML Is Criminal Hacking Is Now Working To Make Missouri's Public Records Laws Worse Tim Cushing, Techdirt
SCOTUS Rules 8-1 to Overturn Conviction of Child Killer, Only Justice Thomas Dissents Elurs Nanos, Law & Crime
GOP Election Official Charged with Murdering Tenant by Shooting Him Four Times, Then 'Rambling' to Police That He Was 'Driving Me Nuts'
Sixth Federal Judge Rejects Attempt to Dismiss Jan. 6 Federal Obstruction Charge, This Time Against 'Murder the Media' Duo Marisa Sarnoff, Law & Crime
If I were president, I would simply order public opinion to no longer be thermostatic Scott Lemieux, Lawyers, Guns and Money
Reporting a theft is the same thing as committing one Paul Campos, Lawyers, Guns and Money
An Invitation To Ivanka Cheryl Rofer, Lawyers, Guns and Money
Erik Visits an American Grave, Part 999 Erik Loomis, Lawyers, Guns and Money
Stupid analogies department Yastreblyansky, The Rectification of Names
YOUR RIGHT-WING RELATIVES THINK THE PATRIOTIC FRONT IS A GROUP OF PROVOCATEURS WORKING FOR THE GOVERNMENT Steve M., No More Mister Nice Blog
We Feel Like The Justice Department Might Need To Speak To Michael Flynn And Rudy Giuliani Liz Dye, Wonkette
Biden Administration Will Try To Prevent ​Wildfires, No Forest-Raking Required Doktor Zoom, Wonkette
USA To No Longer Pay Its Workers Less Than It Costs To Live Here Robyn Pennacchia, Wonkette