Welcome to The Breakfast Club! We're a disorganized group of rebel lefties who hang out and chat if and when we're not too hungover we've been bailed out we're not too exhausted from last night's (CENSORED) the caffeine kicks in. Join us every weekday morning at 9am (ET) and weekend morning at 10:00am (ET) (or whenever we get around to it) to talk about current news and our boring lives and to make fun of LaEscapee! If we are ever running late, it's PhilJD's fault.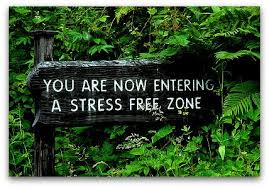 This Day in History
Soviet troops liberate concentration camps; Paris peace accords are signed; Astonauts die on Apollo one; Wolfgang Amadeus Mozart born; Composer Jerome Kern born.
Breakfast Tunes
Something to Think about over
Coffee

Prozac
What you see is not what others see. We inhabit parallel worlds of perception, bounded by our interests and experience. What is obvious to some is invisible to others.
Breakfast News
US News
Moderna starts trial on omicron-specific Covid booster in adults
Vaccine mandate to kick in for first wave of health workers
Hospital patient without COVID shot denied heart transplant
NY couple arrested for using fake vax cards for Bills game
Michigan AG seeks to probe Eli Lilly for high insulin prices
How Fed hikes could affect mortgages, car loans, card rates
Mississippi capital city struggles with aging water system
North Carolina chosen for supersonic passenger jet plant
Federal appeals court blocks execution of Alabama inmate
Prosecutors slam Colorado trucker's reduced prison sentenceProsecutors slam Colorado trucker's reduced prison sentence
Americans' trust in science now deeply polarized, poll shows
Baby whale genetic testing may help save species, study says
US Politics
Alaska, Texas governors sue over National Guard vaccine rule
Justice Breyer to retire, giving Biden first court pick
At least 3 judges eyed as Biden mulls Supreme Court pick
Democrats seek swift confirmation to fill Supreme Court seat
New York AG: No basis for Trump's lawsuit challenging probe
Whitmer proposes tax cuts, more mental health workers
California Senate aims to limit 'junk science' in courtrooms
International News
China's Olympics COVID measures test residents' patience
In Germany, activists rise up to counter vaccine skeptics
S. Korea tests new virus steps as infections reach new high
US offers no concessions in response to Russia on Ukraine
North Korea fires 2 suspected missiles in 6th launch in 2022
UN chief urges major Afghan aid increase, unfreezing assets
British, Australian ships deliver 'contactless' aid to Tonga
Germany: Inmates fined over prison potato mash fight
Sports
Freshman Lewis scores 33, No. 22 Marquette beats Seton Hall
Usher escorts Georgia Tech to 75-61 win over Florida State.
VCU snaps No. 25 Davidson's 15-game win streak, 70-68
Brockington scores 26 as No. 23 Iowa St outlasts OSU in OT
Bynum's 3 lifts No. 17 Providence over No. 21 Xavier, 65-62
Murray scores 21, No. 19 LSU rallies past Texas A&M 70-64
Jokic, Rivers team up to help Nuggets top Nets, 124-118
Morant, Grizzlies spoil Murray's record, top Spurs 118-110
DeRozan powers Bulls to 111-105 win over Raptors
Robinson scores 25 to lead Heat to 110-96 win over Knicks
Hornets break franchise record with 158-126 win over Pacers
Matthews lifts Maple Leafs over Ducks 4-3 in shootout
Breakfast Blogs
The Fight Over Justice Breyer's Seat Will Be a Partisan Affair, No Matter What Breyer Thinks of That Charles P. Pierce, Esquire Politics
The Paulie Plot in Ukraine emptywheel aka Marcy Wheeler, emptywheel
Trump 2.0 In A COVID Corner digby aka Heather Digby Parton, Digby's Hullabaloo
Congratulations, global pariah Tom Sullivan, Digby's Hullabaloo
Investigation Shows Faulty Drug Tests Resulted In Hundreds Of New York Prisoners Being Wrongly Punished Tim Cushing, Techdirt
Devin Nunes, CEO Of Trump's TRUTH Social, Confirms That 'Free Speech' Social Media Will Be HEAVILY Moderated Mike Masnick, Techdirt
Oath Keepers Founder Stewart Rhodes Is a 'Credible Threat' Who Must Stay Behind Bars While Awaiting Seditious Conspiracy Trial, Judge Rules Adam klasfeld, Law & Crime
Open up the tired eyes Paul Campos, Lawyers, Guns and Money
The GOP is a remarkably successful death cult Scott Lemieux, Lawyers, Guns and Money
Erik Visits an American Grave, Part 1,002 Erik Loomis, Lawyers, Guns and Money
HOW NASTY WILL REPUBLICANS BE WHEN PRESIDENT BIDEN NAMES A REPLACEMENT FOR STEPHEN BREYER? Steve M., No More Mister Nice Blog
Should Tennessee's Largest City Even Have A Congressman, Or Nah F*ck It? Evan Hurst, Wonkette
Oh Sh*t, Trump Lawyer John Eastman, Sorry About Your Nards! Liz Dye, Wonkette
Disgruntled Irish Fisherfolk Gonna Mess With Russian Navy. Go, Irish Fisherfolk! Doktor Zoom, Wonkette
Arizona GOP Officially Done With People Voting Against Republicans Stephen Robinson, Wonkette